Wears Woody Pop-Up shop 175 Newbury Street
Who doesn't love lazy beach days and long summer nights? Wears Woody captures those cool coastal vibes all year long.
After traveling 50,000 miles up and down the east coast selling its wears out of their funked-up namesake Grand Wagoneer, Wears Woody is rolling into its second holiday pop-up shop at 175 Newbury Street after a very successful stint in Wellesley last year.
Opening is slated for October 21 to kick off its patron sponsorship of the Head of the Charles Regatta, October 22-23.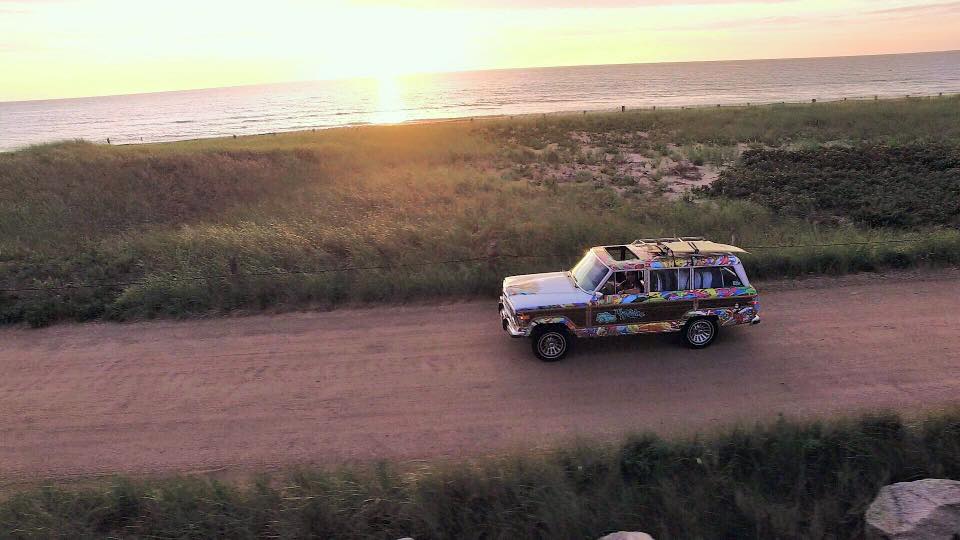 The company started quite humbly five summers ago when its founder, Mike Norwood, quit his job selling medical devices to prove that people who loved the beach would buy flip-flops straight out of the tailgate of his newly-acquired nostalgic beach ride. With a $10 peddler's permit inside the glovebox, he and "Woody" roamed from the Martha's Vineyard steamship in Woods Hole to the Falmouth beaches and countless events on Cape Cod and the Islands.
At summer's end, Mike's "store-on-wheels experiment" sold thousands of pairs and turned out a smashing success. After adding a few more accessory brands onto his trendy truck, Mike caught the attention of a local apparel maker who admired his direct-to-consumer approach and jumped aboard to help launch their own label. With the mobile retail concept proven, a catchy name, a trademarked logo, a few tee shirts and trucker caps, the Wears Woody brand was born in the fall of 2012. It's all come a long way, literally, over the past few years.
This holiday season, Newbury Street visitors will be treated to an expanding collection of vibrant threads and locally handcrafted accessories that pay homage to the original sport utility vehicle Mike and his crew still drive. So be sure stop in and get on the wagon before Woody hits the road again after New Year's.
There's a lot more to Wears Woody's amazing story, especially their mission to defeat diabetes, a condition Mike has lived with for nearly four decades.
Mike and crew welcome you.