The Rug Company has always seen Tim Gosling as a kindred spirit. Gosling's commitment to artisanal craft permeates through every aspect of his work, reflecting our own dedication to quality, traditional craftsmanship and longevity, values, which are reflected in his rug collection. Moderated by Kyle Hoepner, Editor-in-Chief of New England Home, Gosling will hold a discussion surrounding his third book, Classic Contemporary: The DNA of Furniture Design showcasing recent work historically contextualized by period and style. The talk will start promptly at 5:15pm.
RSVP: rsvp.boston@therugcompany.com
April 3 @ 4:30pm – 6:00pm
129 Newbury Street, Boston, MA 02116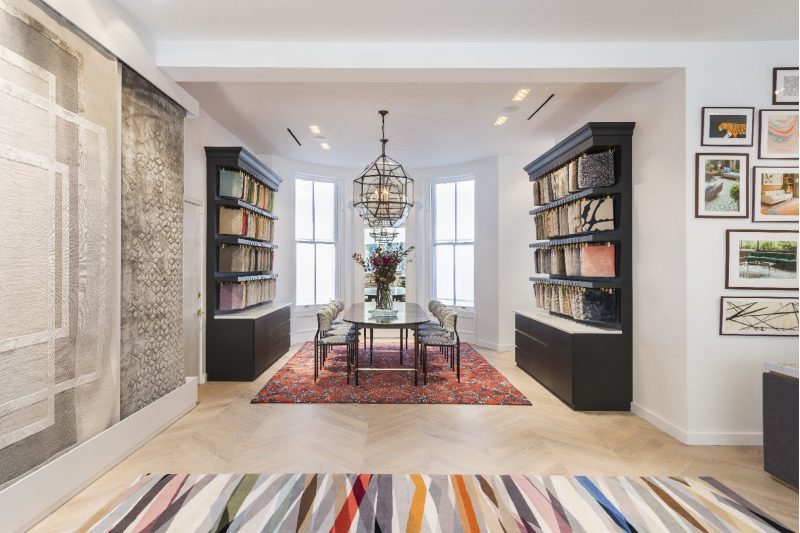 ABOUT THE RUG COMPANY
The Rug Company was founded in 1997 with the aim of creating the most desirable rugs in the world. The concept was simple, but pioneering: to combine the ancient craft of rug-making with dazzling contemporary designs. We are obsessive about good design, always striving to innovate and inspire with our own collections. We truly understand the unique heritage and significance of traditional rug artisanship.
Our weavers continue to craft the rugs entirely by hand, using the very same techniques as their ancestors. We use wool that comes from high on the Tibetan plateau, wool that is so rich in natural lanolin that it is oily to the touch. It must be handled by the spinners, weavers and dyers with such reverence that it loses none of its extraordinary properties.
We collaborate with some of the world's most inspirational designers, each a creative leader in their domain, including Paul Smith, Vivienne Westwood, Alexander McQueen, Diane von Furstenberg and Kelly Wearstler. We understand the importance of service and our skilled sales team not only have an expert understanding of the rugs but also how to best use and place them. The Rug Company's unique Home Consultation & Approval service helps guide you every step of the way.