Meredith of A Thoughtful Wish ventured into one of Newbury Collection's newest retailers, Faherty Brand to gear up for her summer travels. With a curated collection of chill, beachy, essentials and must-haves, Faherty Brand is one-stop summer shopping!  
Located at 115 Newbury Street is a charming store front, with a nautical vibe called Faherty.
Walking into Faherty, I got some serious nostalgic vibes; my desires to be an east coast beach babe came flooding back. Faherty has refined summer with soft materials and beautiful sets of prints. I've never walked into a store where every single item was soft to the touch. When you spend all day at the beach, and just want to relax by the firepit, comfortable materials are a necessity. Sun drenched skin need light and flowy dresses.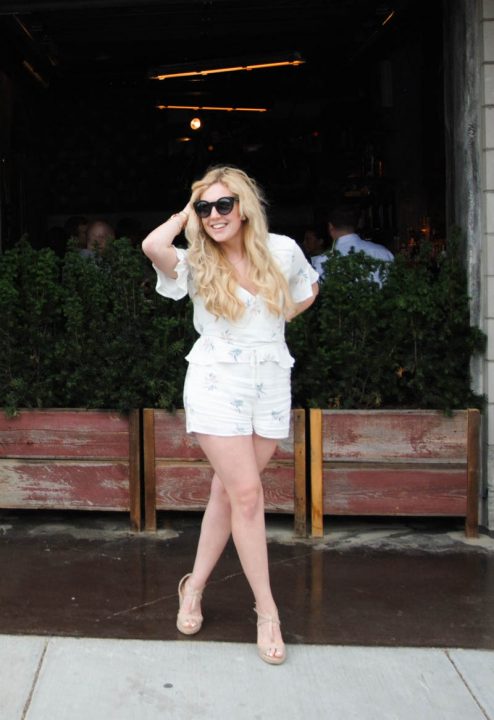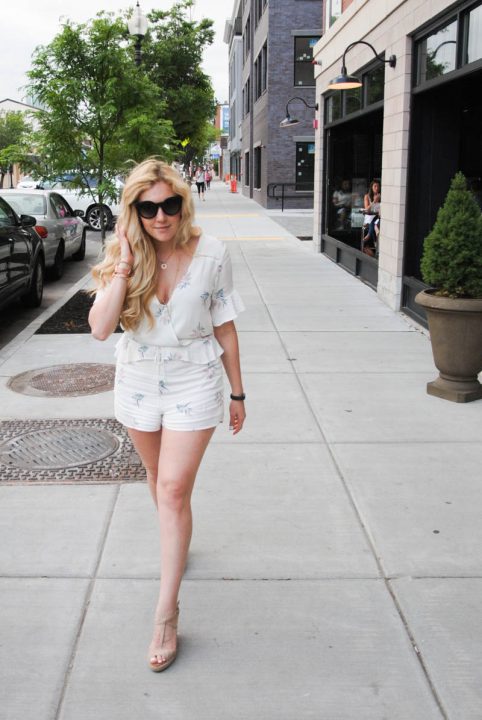 My summertime go to are rompers. Rompers are the answer to breezy nights and chaffing skin. I'm wearing the White Lotus Blossom print, also available in a blouse and dress. What was really cool was seeing several prints come in sets like these. I hate when you see a print of one item and you'd rather have it as a different piece, but at Faherty you have your options. Speaking of options, there's a whole men's side as well! A lot of the men's items I noticed were completely unisex, especially the sweaters. Seeing how I don't have a boyfriend currently to nab articles of clothing from, why not just buy my own? Henleys and sweatshirts I love buying from the men's side: loose relaxed fits, perfect for that bohemian look.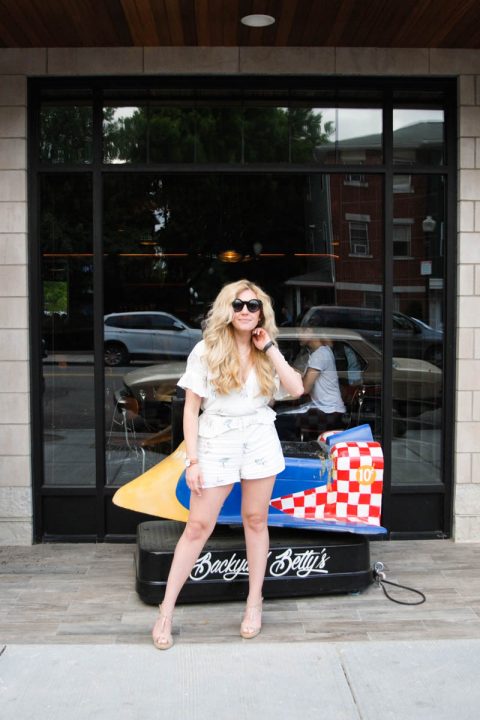 With a west coast vibe, from an east coast family, Faherty is a complete family brand literally from floor to ceiling. Walking in, I immediately noticed the interior design, papier-mache buoys and other nautical items, all designed from the Faherty Twins' mother. Knowing this made it all the more special of a boutique! Every aspect of this store had thought and love put into it, which made my purchases feel so much more valuable.