Dina of The Styled Merchant re-discovered a classic staple on his most recent visit to Jack Wills on Newbury Street. 
Holding onto these last few days of warm weather like it's my job, but I'm definitely not mad about cooler temps… Fall is upon us! You know what this means – layering season and lattes in full effect (a couple of my favorite things)! I'm getting cozy and comfortable in Jack Wills this season. Had a chance to pop into the Newbury Street location and it did not disappoint – British inspired store with great style and an eclectic selection from sportswear to contemporary casual wear. One thing's for sure, their collection offers versatility to any wardrobe. FALLing in love with Jack Wills.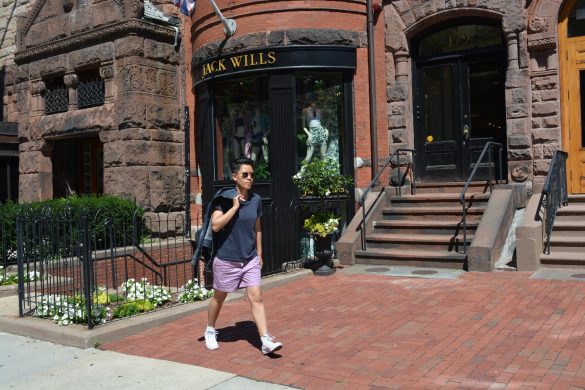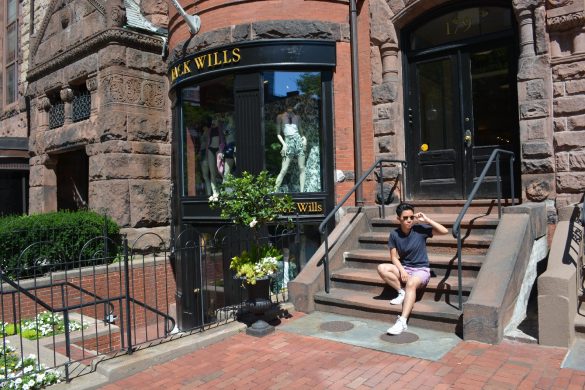 The in-store experience (service, visual merchandise and vibes) is always important to me. I found it super easy to find what I was looking for mainly in part due to the staff's attention and the store was visually appealing. I think it's safe to say that we all appreciate a neatly folded stack of shorts making it easy to find the right pair. But then again I may be biased because of my retail background. I'm a sucker for aesthetics. I had a great time shopping here because it was so easy to browse with little to no distractions. The store overall is fun to shop in with a neat gallery that wraps around the staircase wall.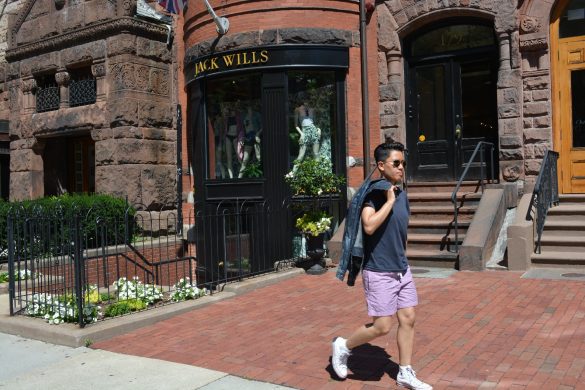 For me, style is all about breaking the rules. I chose to rock the Branwell Stripe Swim Shorts (lightweight and breathable) with a dark denim jacket (throw it over your shoulder or throw it on and pop your collar), an essential t-shirt, a pair of white chucks (this never goes out of style) and sunnies (a staple). Keeping it cool all season long and the sporty swim shorts help me make a splash all the way through fall (all pun intended)  Stride by fall and strut in style! Grab a piece of Jack Wills to show Fall what you're working with!