Elissa of Style Wire recently discovered luxury retailer Steven Alan; if you're not familiar with this chic boutique, read more about the brand and it's stylish history.
With brands like Common Projects and Black Crane, I'm surprised I hadn't previously shopped at luxury Newbury Street boutique Steven Alan. After stepping into the sleek upper level shop, store manger, Jeff greeted me and gave me a little history of the brand; Established in 1994, Steven Alan has been curating great style for over 20 years. Steven Alan is a real person and in 1999 the New York based retailer launched his own ready-to-wear collection and the rest is history!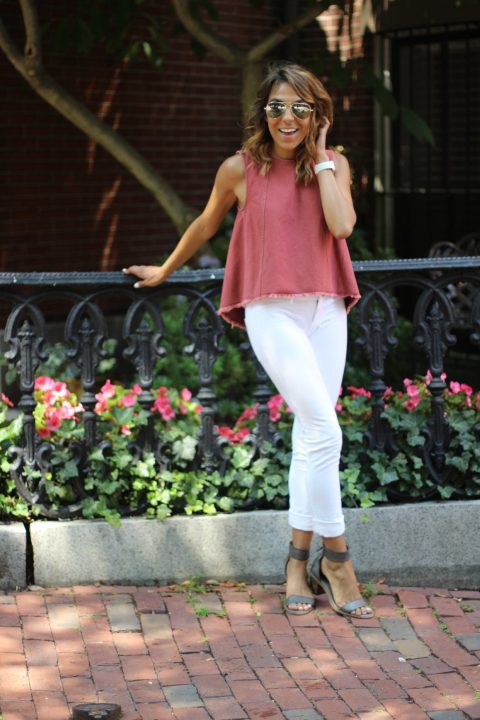 Beloved by magazines worldwide and celebrities like Mary-Kate Olsen and Natalie Portman, the brand quickly became known for their  "Reverse Seam" button-down, chinos, cotton dresses. I quickly became a fan as well, falling in love with their simple pieces and ultra-soft chunky knits. This swing style chambray tank (also available in blue!) immediately caught my eye. I'm absolutely in love with the fit, but what I loved most was that it's not only a high quality fabric, but it's made in America as well. It's a very modern take on a classic silhouette, but that's truly what Steven Alan does best.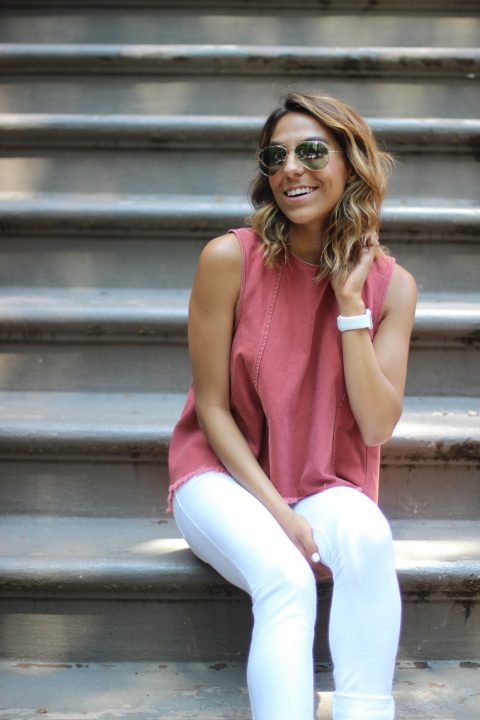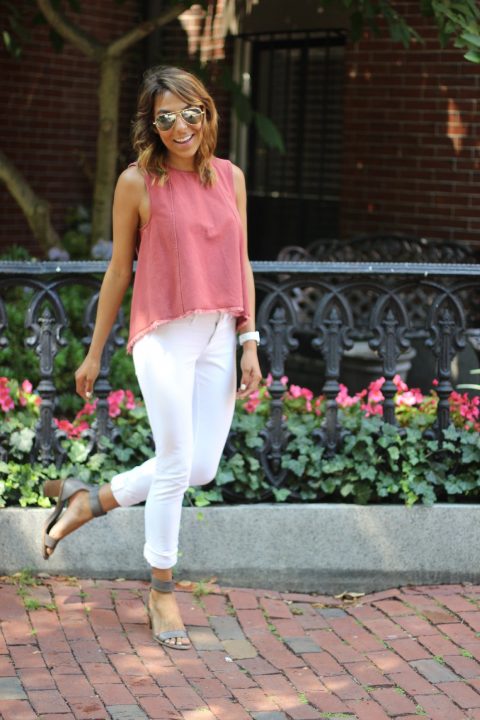 In addition to their namesake clothing collection, Steven Alan also carries a chic selection of eyewear. The Commack frame in Sand Tortoise tops my wishlist at the moment. It's a thick, two toned framed thats perfect for lounging pool side this summer. If you'll be shopping on the street for Open Newbury next weekend (August 13th) and haven't discovered the brand for yourself this is the perfect time to make an introduction to the brand!