Stephanie is celebrating of the opening of her new gallery location on Newbury Street! Stephanie Saunders Art Gallery
will be hosting an Opening Reception on October 5th from 6:30-10pm, at 164 Newbury Street. Join us for a night of drinks, a DJ, light appetizers, and of course amazing art! Please RSVP here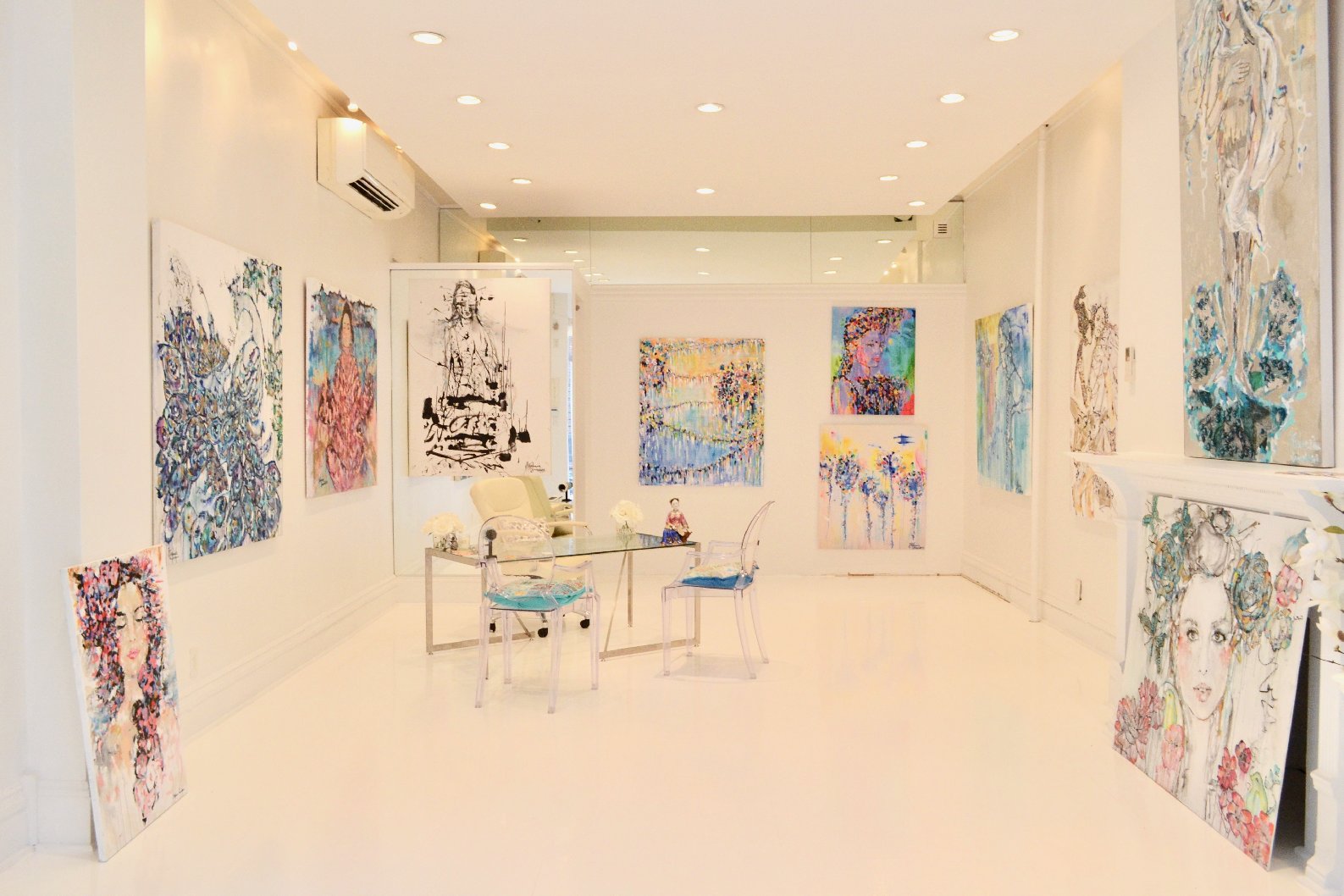 Stephanie Saunders is a proud graduate of the school of the Museum of Fine Arts Boston, a visual artist and owner of Stephanie Saunders art gallery. The artwork of Saunders tells the story of becoming whole, with the intention for her art to be inspiring, uplifting and kindle joy in the viewer. The large colorful paintings possess an aspect of magic, unbound creativity and unquenchable curiosity.  Saunder's art thrives on visually transporting the viewer to a state beyond ordinariness. Check out the rest Stephanie's beautiful work here!