This Sunday September 10th from 10a.m. – 6p.m. , Newbury Street will be hosting its last Open Newbury Event for the year. In case you're not familiar with Open Newbury, the street becomes a pedestrian-only walkway lending itself to a day full of fun experiential events, incredible shopping & delicious dining for all consumers to experience. Attached you'll find an  Open Newbury Event Map, which outlines all of the activations that will be happening throughout the day.The first block of Newbury Street is featuring a line up of art and culture events, that you don't want to miss!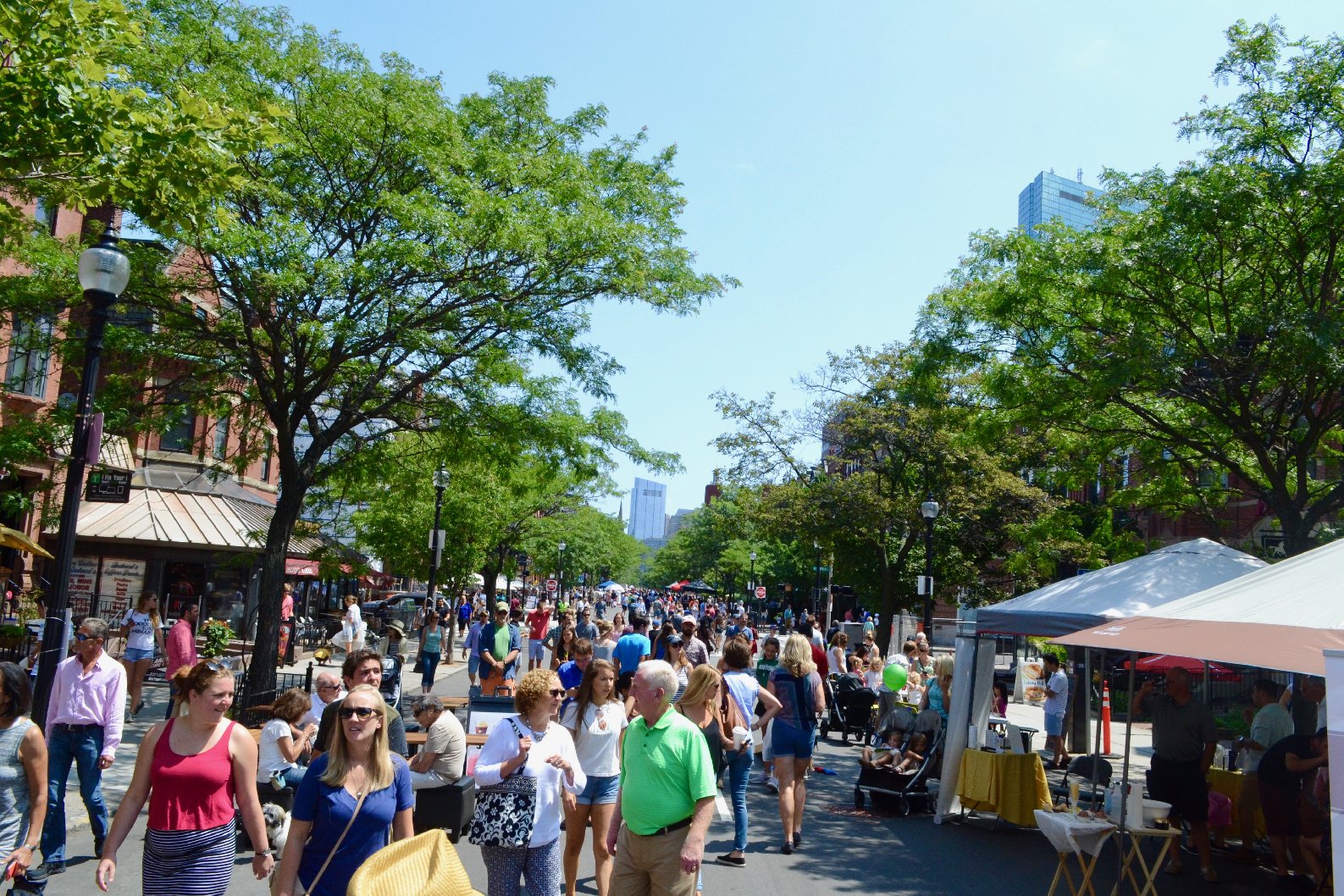 In case you missed our last Open Newbury, make sure to stop by and visit these lovely ladies at BenefitCosmetics located on 156 Newbury St. If you purchase 3 brow products they'll #wowyourbrows with a  complimentary brow service!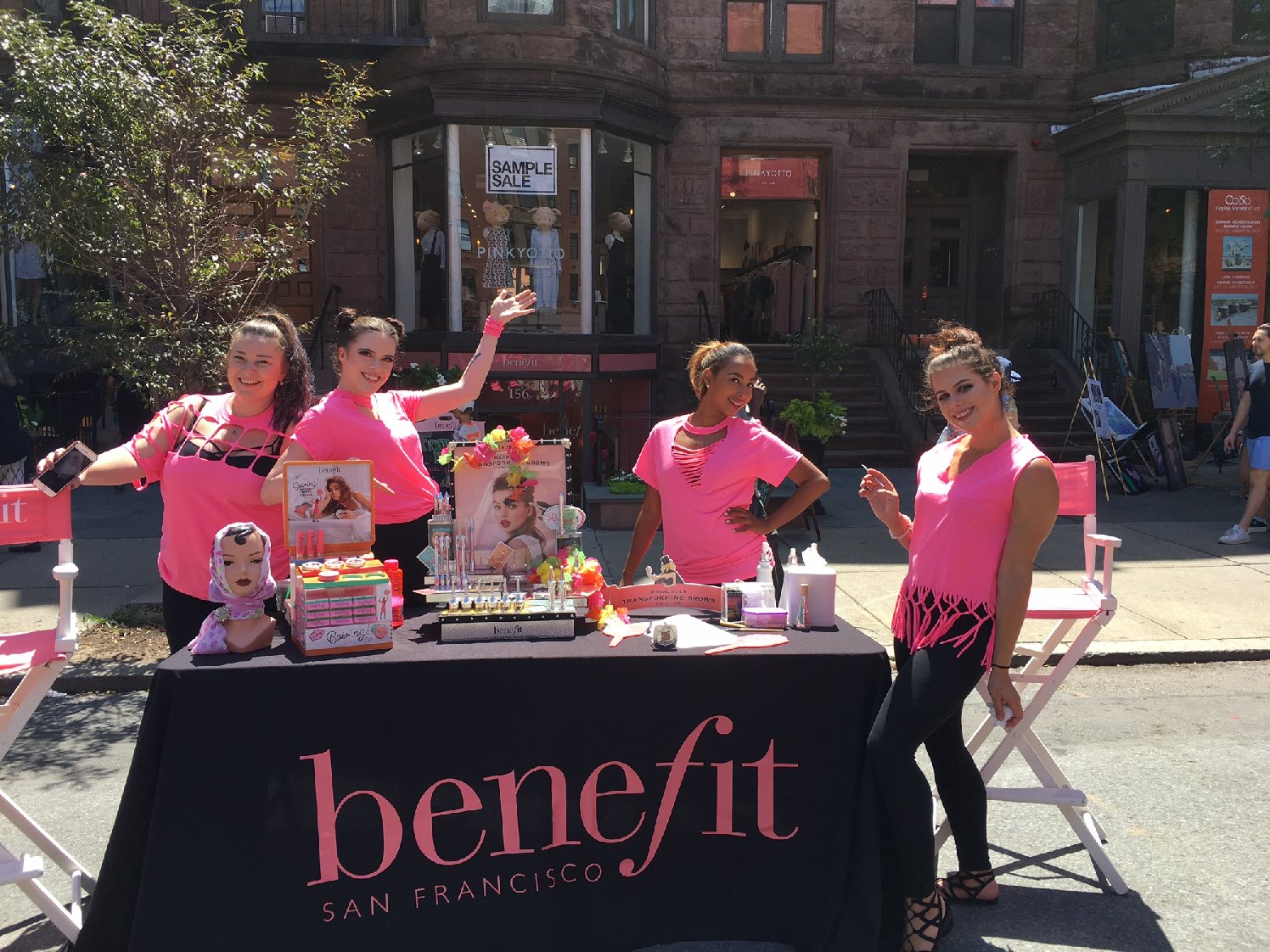 Winter is Coming, but it doesn't stand a chance with Vibram's Arctic Grip technology! Visit Vibram on 292 Newbury St. to test out their technology for yourself. This fun and icy activation will have you convinced that this boot technology will get you safely through New England's winter season.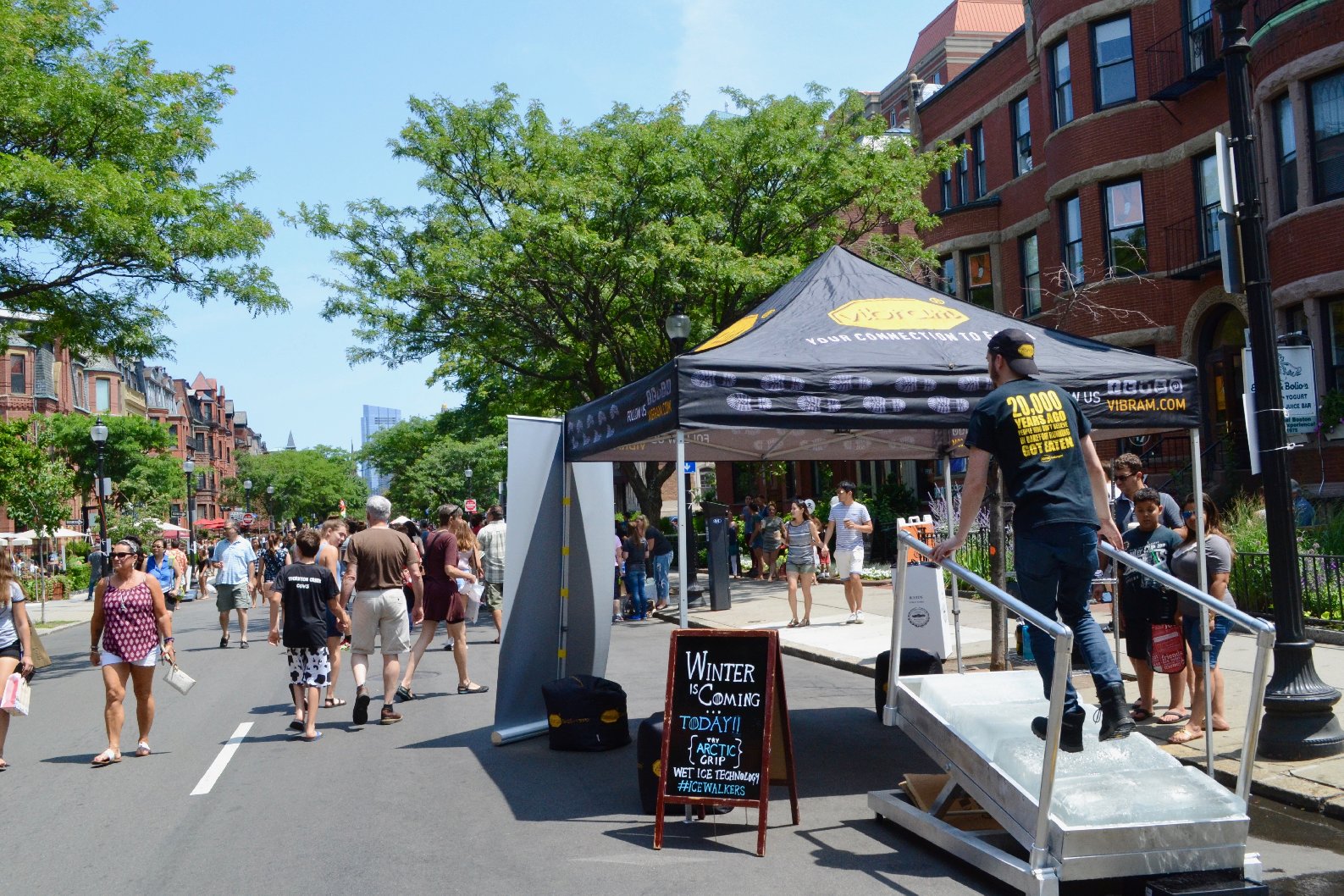 Calling all girls: Back to school is here, so get ready to shop at LITboutique's end of summer sale! They'll have fun-filled surprises all day and will be giving away a $100 gift card. Be sure to check them out at 223 Newbury St.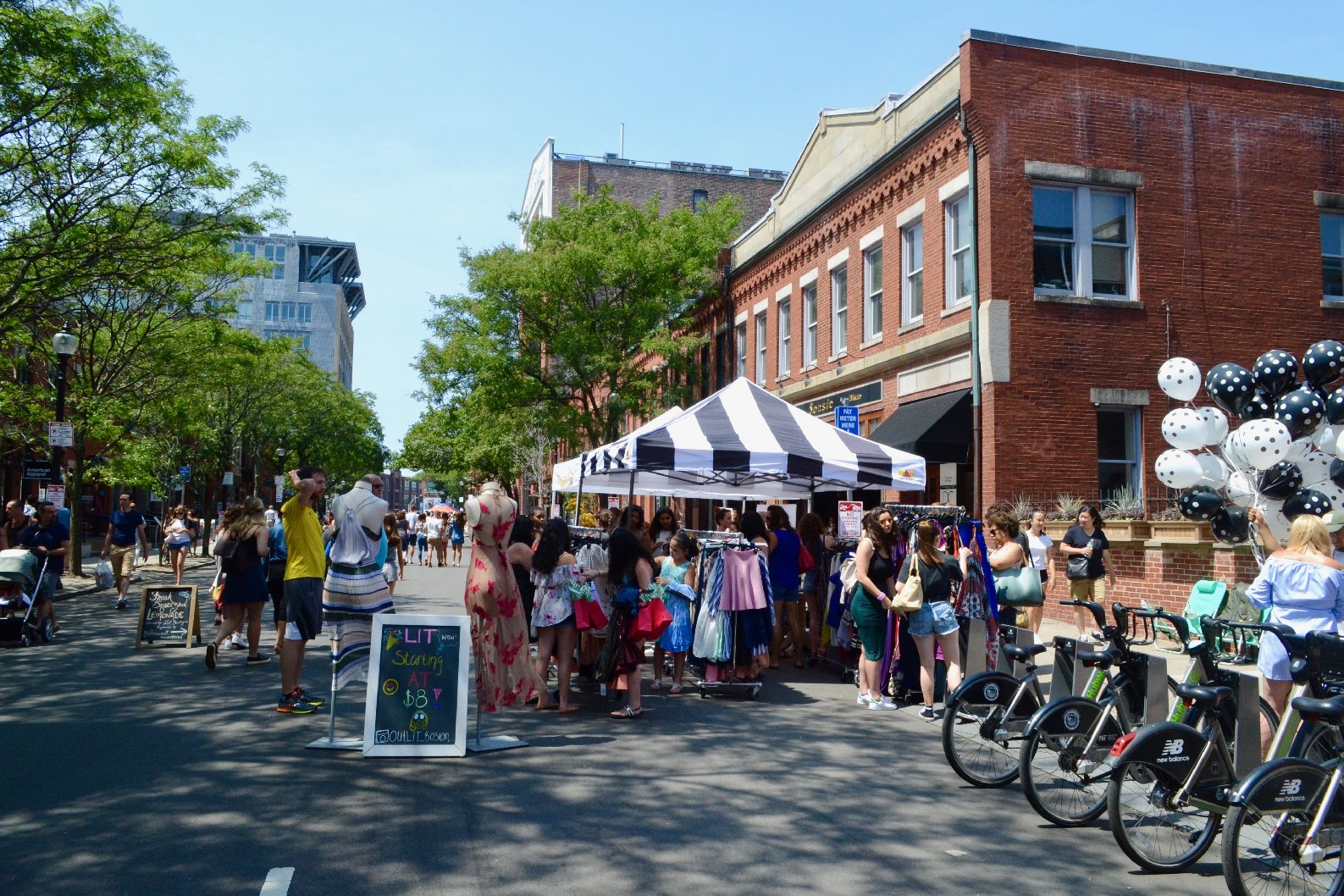 For all of our art lovers that are out and about on Sunday, you'll definitely want to stop by Stephaniesaundersart. Her gallery on 164 Newbury St. is full of stunning art work that is likely to spark conversation between you and your friends. Outside of her store front she'll have live painting and will be raffling off 5 beautiful prints throughout the day.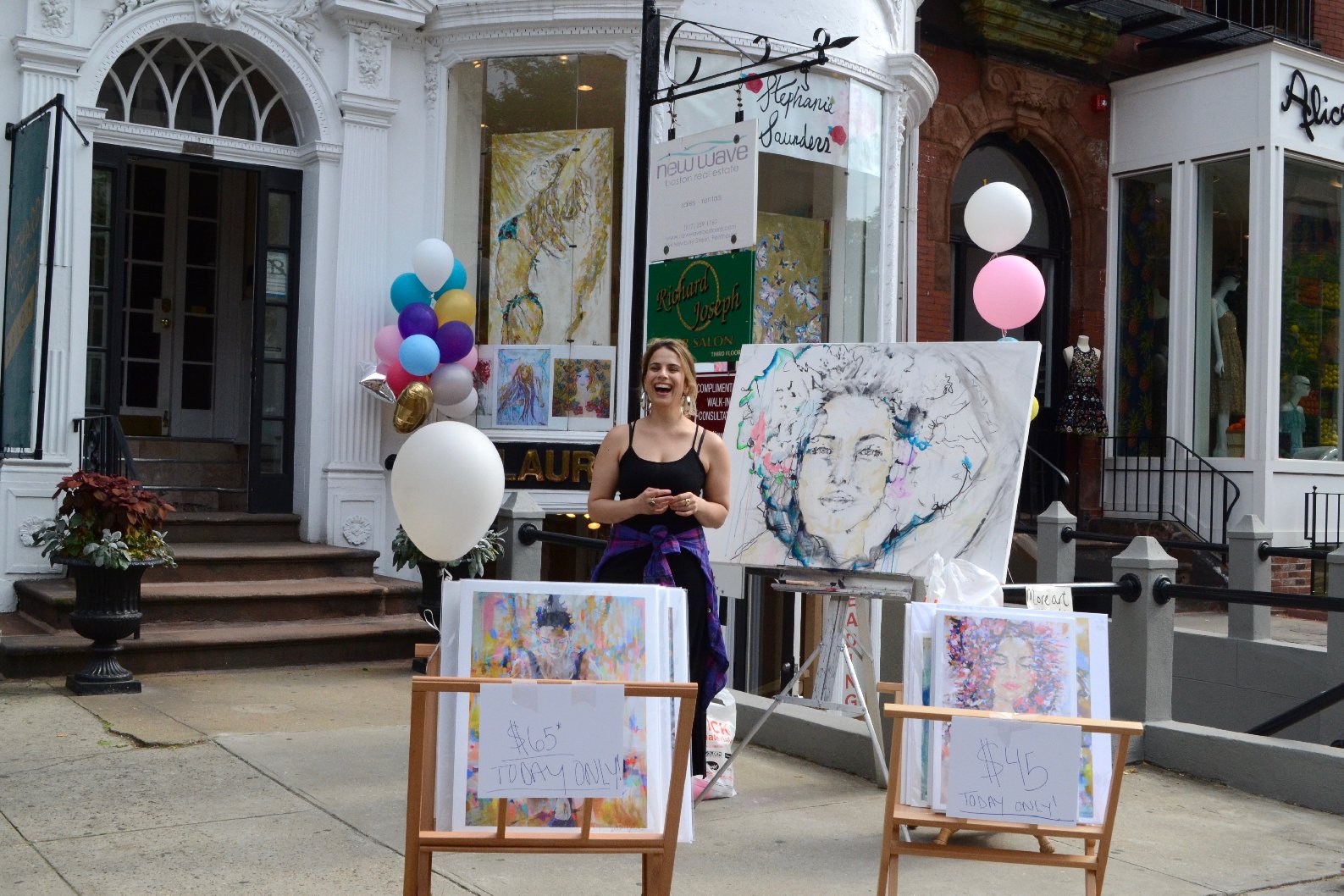 We look forward to seeing you this weekend at Open Newbury! Happy shopping!