Anyone who loves to shop is well aware of the allure of Newbury St. So many amazing places to shop, sip, eat, treat yourself and more, plus it's totally dog friendly- score! When I heard that Faherty Brand was coming to town, to say that I was excited, well that would be an understatement.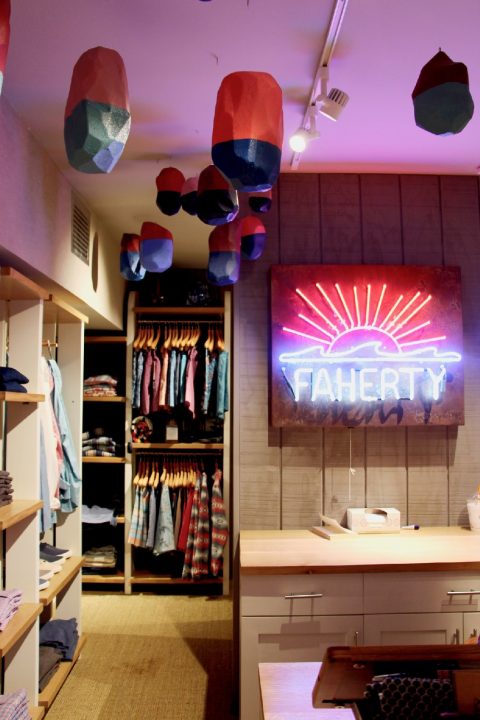 Faherty is a brand that's built it's cool, Summer chic style on being authentic to their roots while creating a trustworthy supply chain, using sustainable and eco friendly materials. They really care about their customers and their employees. Based on my experience on Newbury St., I totally feel the love. Once you visit Faherty, you're a part of the family, a very cool family.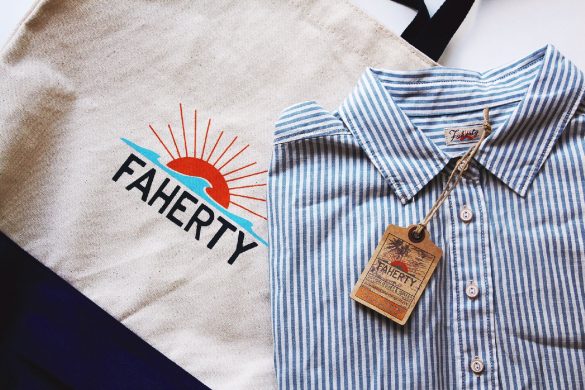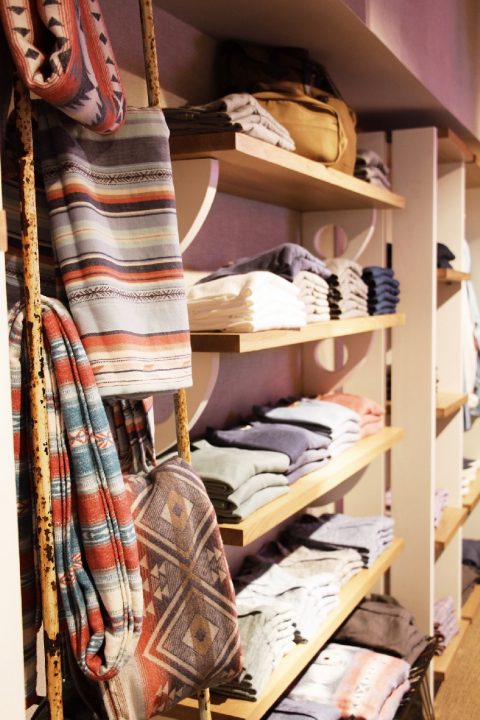 There's something great about picking out a new and special piece, especially on Newbury St. I purchased my wedding shoes on a hot Summer day and will always remember swinging that bag as I walked (excitedly hopped) my way back toward the common. When I visited Faherty, I had the same goal in mind, to find something special but that would also resonate in my wardrobe now and in the future. Something classic, you know?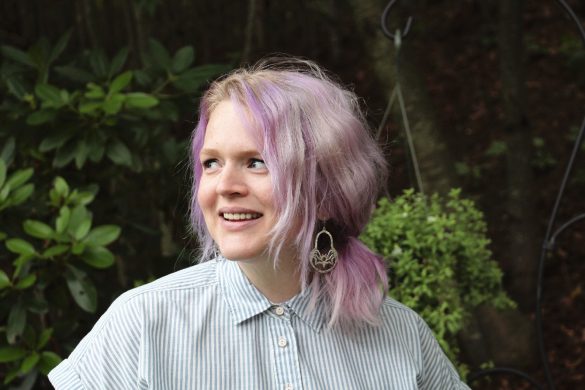 There were so many amazing things to try on and the store staff was fantastic about snagging me new things in different sizes. Though I wanted to take everything home with me, I landed on a fantastic and very classic, Indigo Railroad Striped Westerly top. Was it the most exciting thing I could have chosen from all the great prints and unique fabrics? Probably not, but I know me and this is most certainly going to get worn and worn and worn again. The great thing about Faherty products? Lifetime quality guarantee, y'all. I can't wait to see the prints they have in store for Fall. I bet they'll be impressive!
What I love about Newbury St. is that you can do a little bit of everything while you're there. I think on my next trip, I'll plan to make it a bit of a treat yourself day- drop in a yoga class, snag a pedicure and possibly  get my hair done. There's no shortage of things to do, people to see and dogs to say hi to! Want to check out all the places where you can choose your own adventure on Newbury St? Check out the Newbury Collection and start planning your next day out!