Sunday, July 23rd (with additional dates in August and September) – 10:00 am to 6:00 pm
On Sunday July 23, and an additional Sunday in August and September, the City of Boston will transform Newbury Street into a pedestrian-only walkway. The street will become car-free to allow shoppers, diners and pedestrians to use the full width of the street to create a more pleasurable experience (parking will be restricted starting at 8am, signs will be posted).
All outdoor activities must be cleared with Jacob Wessel from the City of Boston regarding their location and set up. Contact Jacob at Jacob.Wessel@boston.gov   or  617-635-5749  Fill out our digital form to get updates about the event and let us know how you would like to take part.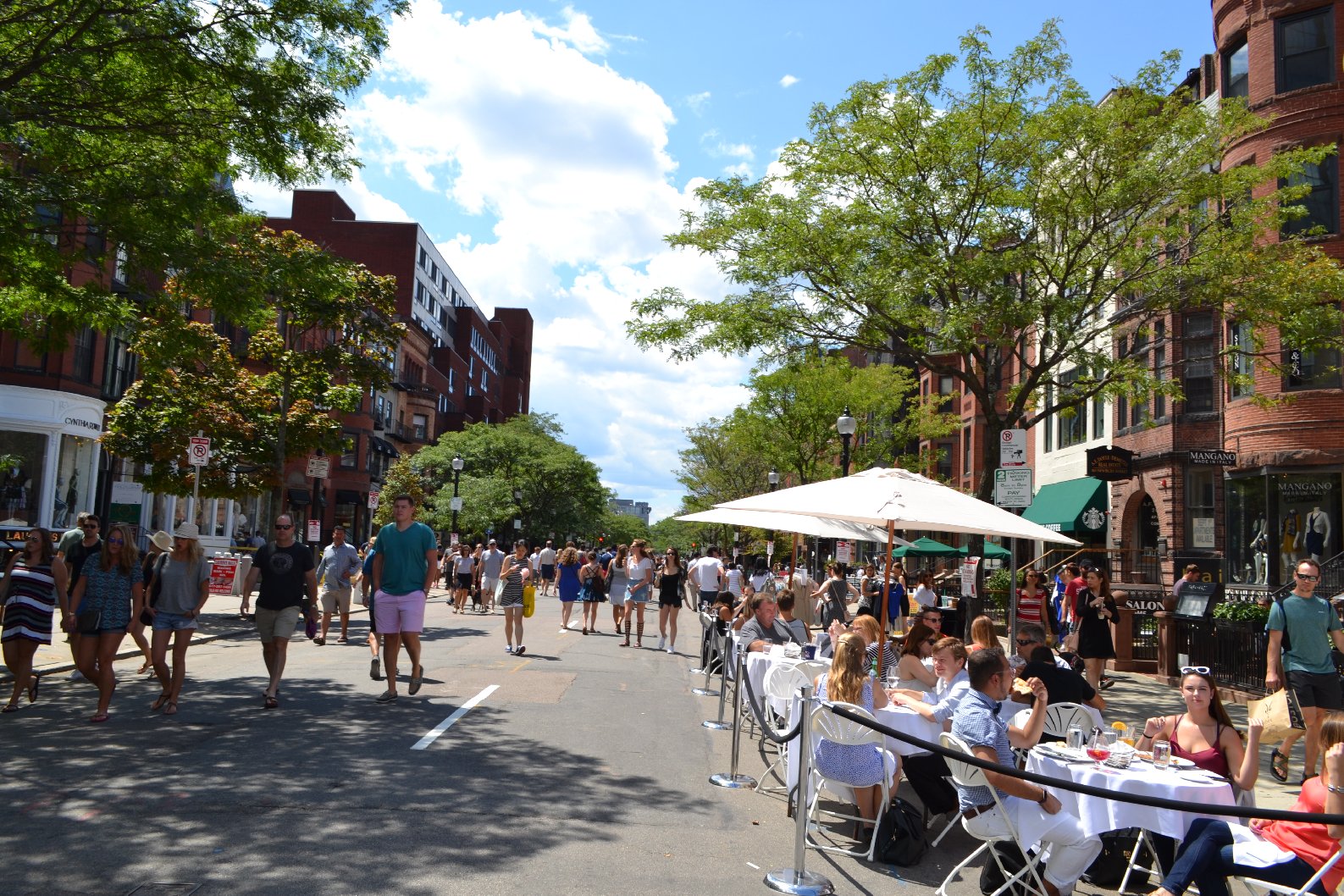 This special day will create an opportunity for people to wander around Newbury Street and discover new places to shop and dine. While many already know the shops and brands on Newbury Street, this new perspective allows shoppers to discover aspects of the street for the first time. All businesses are encouraged to promote this event on social media (#OpenNewbury) and make customers aware of the car-free day ahead of time. We encourage customers to utilize public transit and nearby parking garages to come to the event.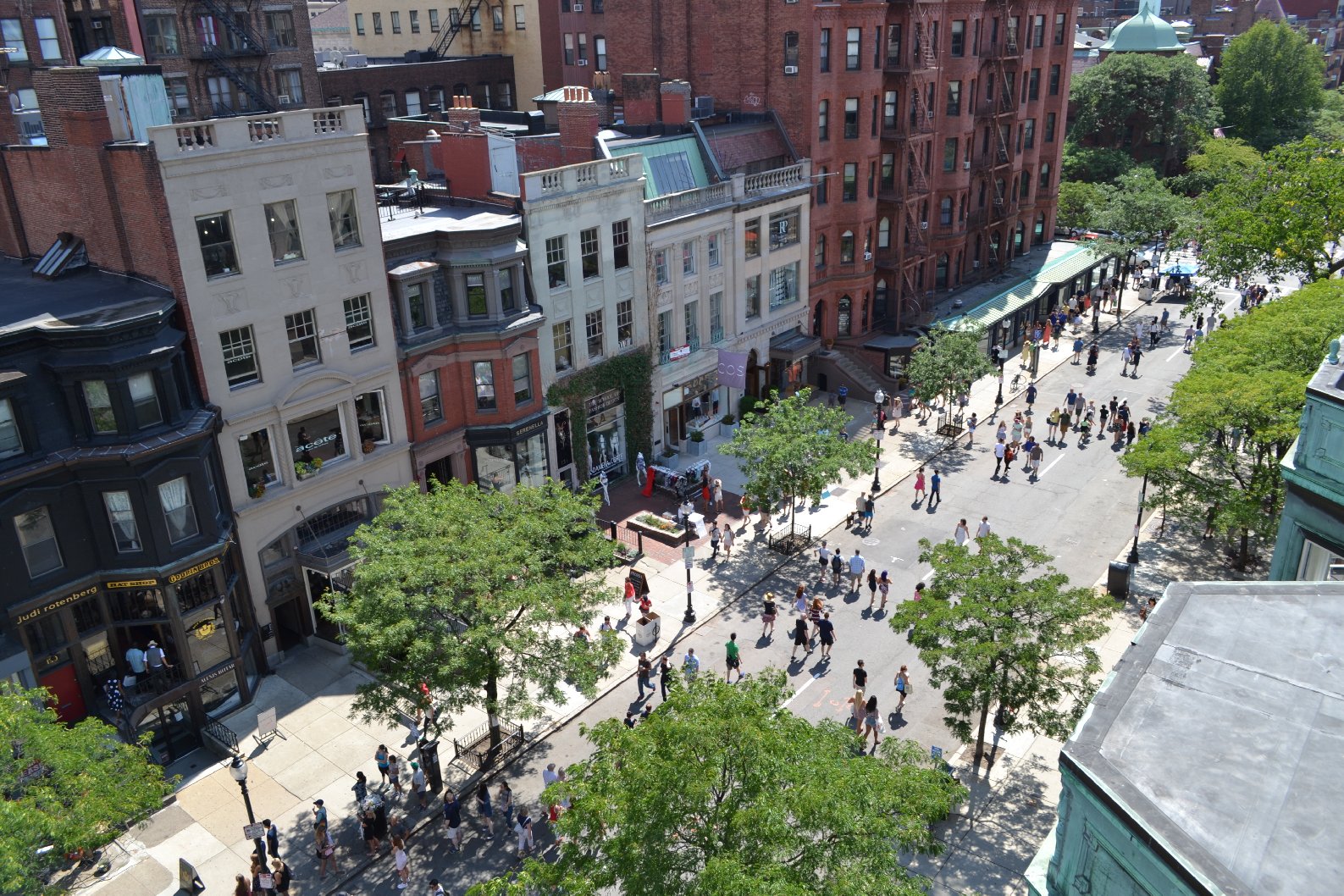 A car-free Newbury Street creates the opportunity for businesses to promote their brand and attract new customers. This can be done by creating special experiences within stores or utilizing new space on the street to promote your business.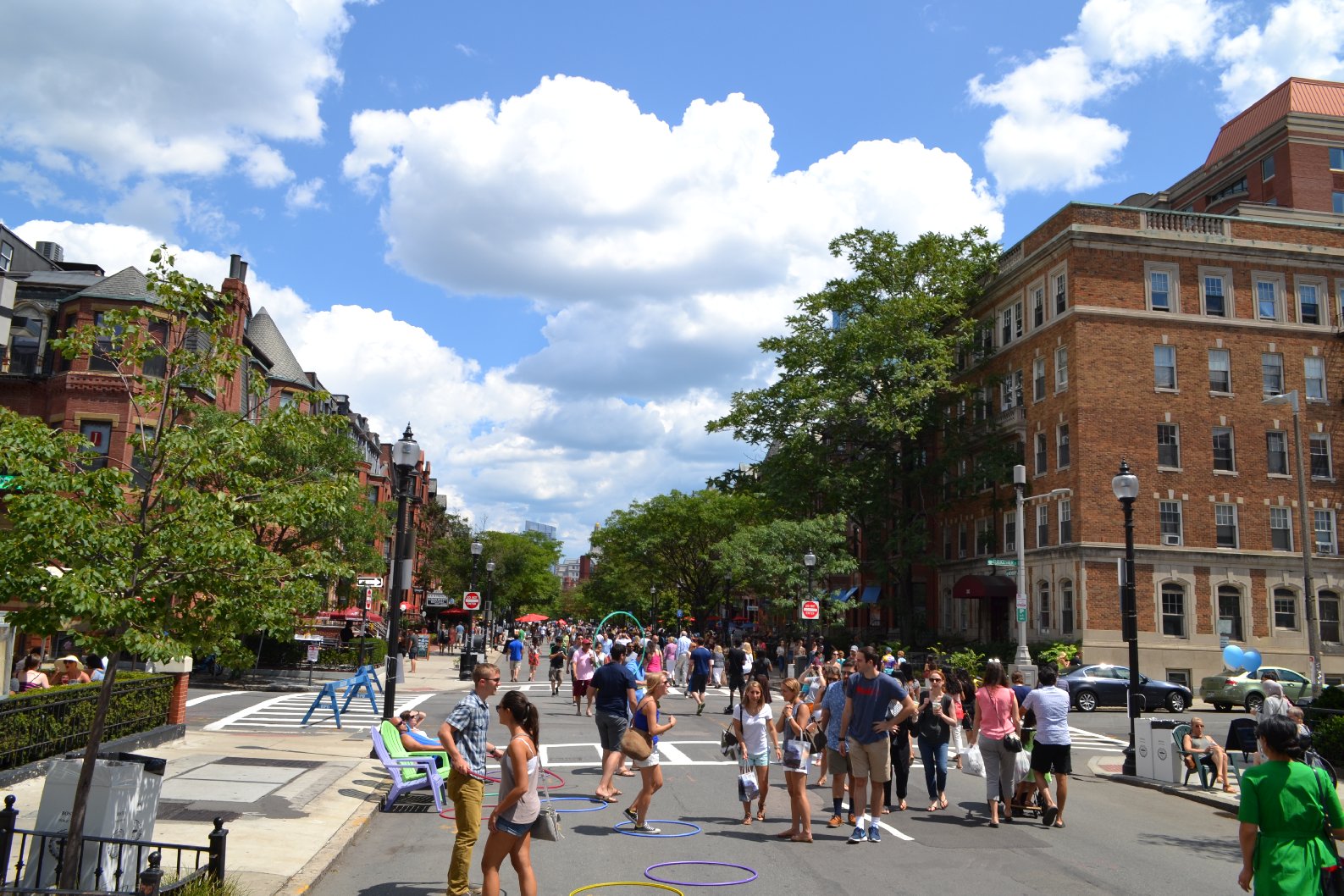 Stay tuned for an insiders guide to all of the  Open Newbury participating restaurants and retailers. If you are participating and would like to  add your event or promotion to the guide for Open Newbury please contact us at info@newburystboston.com