By Regan Celminson, @venturetravelist
Big presentation coming up? Just landed your dream job interview? Wanting to look your best for these important professional occasions is a no brainer. But, who has time to shop for the perfect outfit? If you're like me, I want to be as speedy and effective when shopping as possible. At 5'11 with an athletic build, online shopping is a bit of a no-go for me, so it's off to the stores! The idea is to spend more time enjoying and wearing the clothes than digging through the racks, waiting in long dressing room lines, and getting sizes exchanged, or looking for the top to go with that killer skirt you just found. Enter, MM.LaFleur.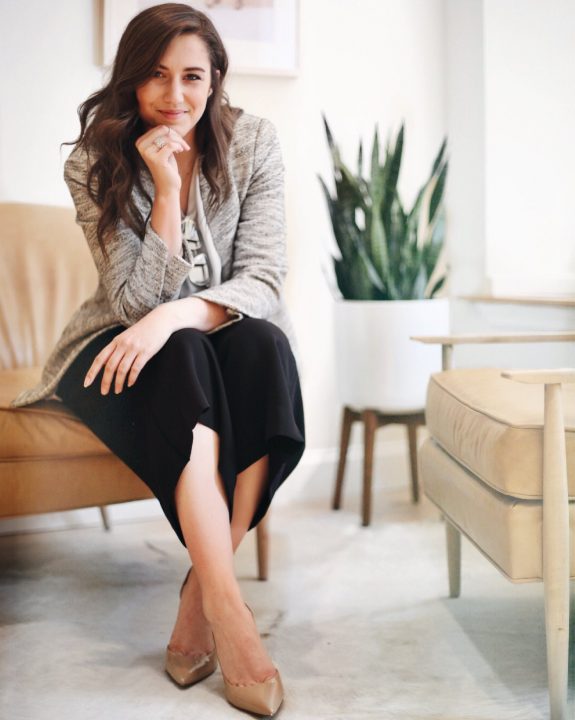 Now on Newbury Street, the MM.LaFleur pop-up shop solves for a lot of these modern day shopping woes. You start by booking an appointment and taking a survey about your personal style, and answer some specific questions like sizing and where you'll be wearing any new looks you buy. The style fairy drops these fun facts into the MM. LaFleur stylist's inbox, and gives her all the tools to do a perfect pull of their latest looks tailored just for you.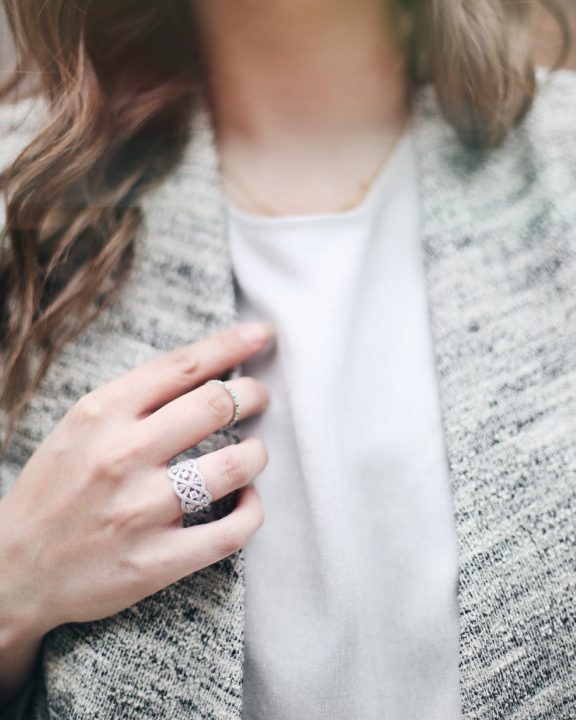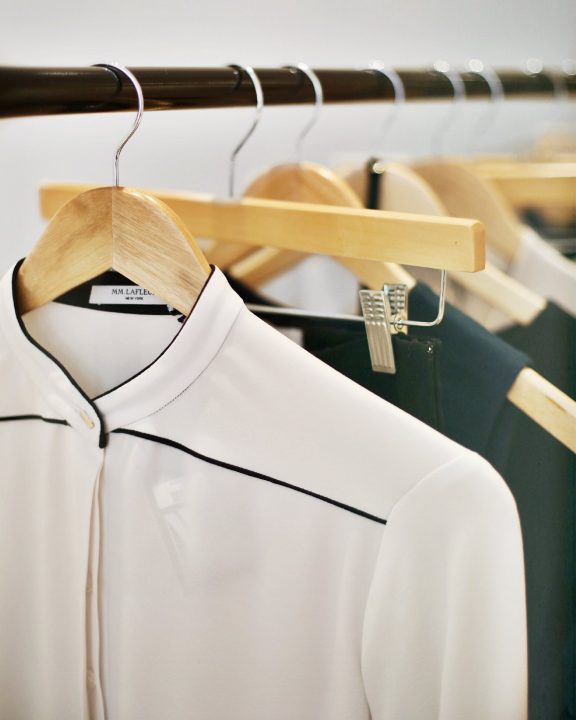 My professional style is pretty flexible — I like to work in a great sneaker or a fun statement piece for big meetings from time to time. The stylists at MM.LaFleur dialed right into my personal style and pulled some fashion-forward pieces that I can dress up or dress down. The first outfit that won me over started with a great culotte (perfect for travel as well), an effortless top that goes with everything from my favorite denim to a patterned A-line skirt, and was topped off with a fitted grey blazer that will have you kicking your classic black to the curb. A finishing touch included some of their classic rings, which I placed carefully on my right hand.
The other look screamed Spring to me! A little pop of color goes a long way, and this yellow knit kept me smiling from ear to ear. Opting for a navy piece as it's companion, I landed on my favorite piece of the day — a navy skirt with a fun slit up the slide. I plan on wearing this skirt seven ways to Sunday this summer, and am excited to see how it looks with boots later this Fall!
The best part of the whole experience? No shopping bags at the end of your appointment! The team at MM.LaFleur ships all your purchases directly to your door, making this shopping experience a perfect fit during your lunch break or right before a workout (like a spin class at Recycle Studio down the street). Want to learn more about the MM.LaFleur pop-up on Newbury Street? You can have all your questions answered here.