Perfectly timed to the holiday season and the desire to bundle up in the coziest of styles, Third Piece, a luxury knitwear line owned by two trendsetting Boston women, will open its first ever full concept retail location from Tuesday November 1, 2016 through December 31st, 2016. The Third Piece Pop-Up is located at 177 Newbury Street, Boston, MA.
The Third Piece is renowned for making knitwear, and knitting itself, current and chic. Owned by entrepreneurial millennials and close friends, Carina Donoso and Kristen Lambert, it known for its high fashion and youthful approach to knitwear. While it has a studio in South Boston, and has done trunk shows at the likes of Sundance, Bergdorf Goodman, and a previous pop-up at The Street Chestnut Hill, this will mark the brands debut on Newbury Street with its very first full concept retail operation.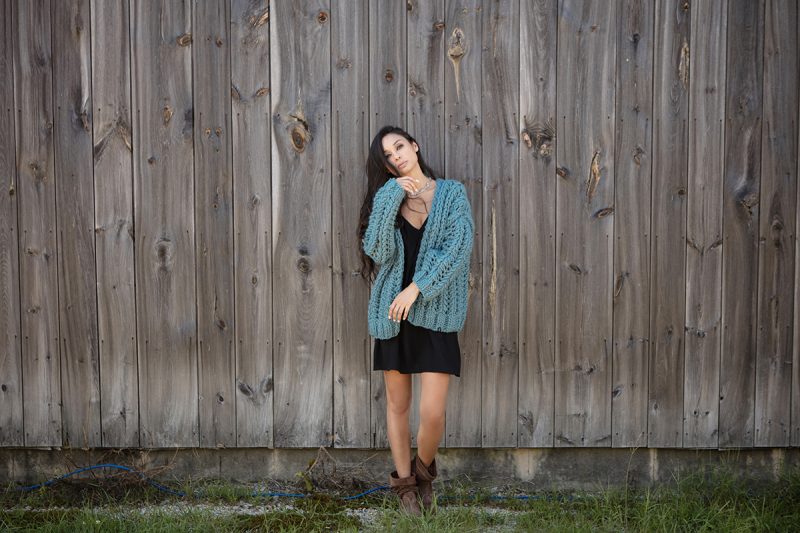 Unlike anything on the market, The Third Piece designs luxury hand-knit accessories that are either "Made By Us" or "Made By You". The brands exclusive collections feature handcrafted, American-made knitwear from a network of over 14 local Boston based knitters or "piece-makers". Each piece in the collection is uniquely hand-knit in the softest and finest merino wool yarn or available as a DIY "Knit Kit" for customers to knit themselves.
The Third Piece's full retail collection, offered in 12 beautiful colors, will be available at The Pop-Up. Women's accessories and outerwear options range from hand-knit sweaters to infinity scarves to snoods to mitts. The brand's signature piece, The Newbury, a hand-knit hooded cowl, and newly debuted, chunky, custom-made sweaters are bound to be hits. All collection pieces are offered as ready to wear finished goods or knit kits with prices ranging from $30-$498.
In addition to its retail collection, The Third Piece Pop-Up will introduce a Knit Bar and a variety of weekly workshops and drop-in sessions. At The Knit Bar, knitters will receive on the spot guidance from expert piece-makers about any range of knitting dilemmas, while the workshops will vary from Knitting 101 to How to Make Your Own Designer Knitwear. Workshops come with yarn, needles, and a tote gift bag. Prices range from $48-88.
Hours of Operation:
Monday – Saturday 11-7
Sunday 12-6
(including Daily Drop-in sessions)
Knitting Workshops
Friday November 11th & 18th – 6:30 – 8:30
---