Lobstah on a Roll is bringing massive lobster rolls and more to 254 Newbury Street.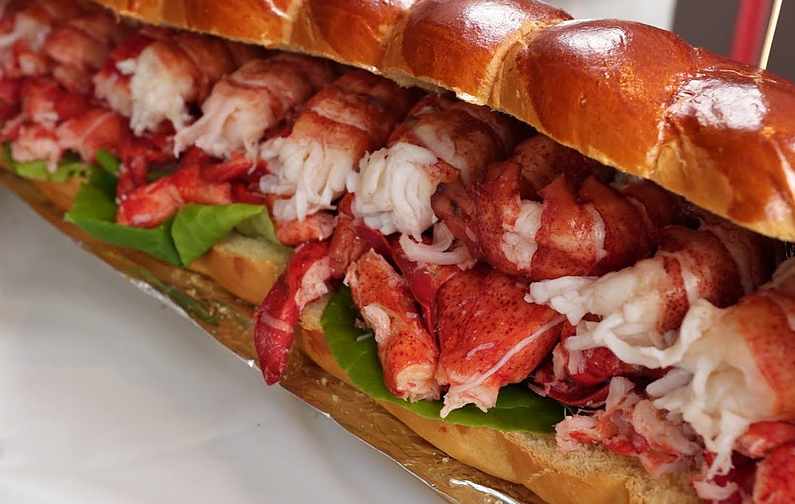 Lobstah on a Roll is now open and serving up jumbo lobster rolls,  chowder, sandwiches, and more to Newbury Street.
Menu highlights include the Bostonian, their 40 ounce lobster rolls, lobster mac, and lobster tacos, as well as a clam strip roll and multiple deli sandwiches.   Unique to the Newbury  Street location are new shaved ice desserts (including watermelon, pineapple, and red bean), as well as the Marina Bay, beer battered fish and chips with slaw, and The G.O.A.T., clam strips, scallops, haddock, lobster, and fries.
To view Lobstah on a Roll's full menu, please click here.
Visit Lobstah on a Roll at 254 Newbury Street.