Shauna Gallagher of Like So Pretty blog stopped by Newbury Street with her pup for a bite at our favorite pop up, FoMu! Read more about her adventure on the street…
I can remember having one of my first teenage birthdays on Newbury Street and then every birthday thereafter. I invited all of my Jr. High girlfriends and we got on the commuter rail, headed for the big city. We spent the day walking up and down the street, popping in and out of shops, people watching and dining out. The trip home was us laughing and scoping out each other's purchases and planning the next time we could come back.
Flash forward a few (okay, 15) years and here I am having lived in the city for college and my young professional life. Newbury Street has always been a key destination for me, from 'making a day out of it' shopping and lunch with girlfriends, finding the perfect outfit for a special event and romantic date nights.
My favorite addition to the retailers on Newbury Street is their newest pop-up: FoMu, a plant-based ice cream shop. Dairy-free food often doesn't taste as great as it's dairy-based counterpart, but FoMu has that completely figured out. Their ice cream is smooth, creamy and absolutely delicious. Even better, the selection of flavors and cones (gluten-free too!) are just right. On my most recent trip I got the lemon pistachio shortbread with a gluten free waffle cone–delish!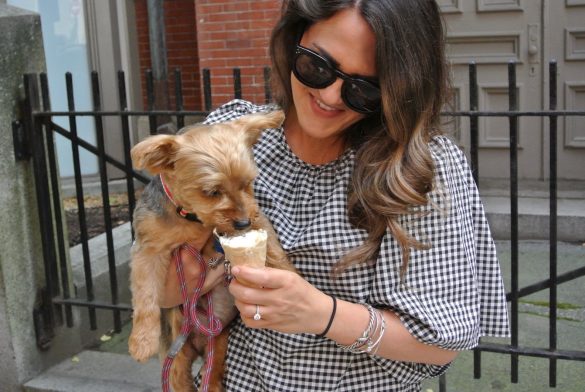 This summer Newbury gets even better with Open Newbury. The first event took place this past Sunday, July 23rd and will take place again on August 13th and September 10th. Lucky for you, FoMu will be open for each Open Newbury event! Closed to street traffic, various retailers and restaurants will offer exclusive sales and promotions in addition to outdoor activities like cornhole! Hope to see you there.