Kelly of Diamonds for Dimes spills her best kept shopping secret with Newbury Collection! Keep reading for why she frequents No Rest for Bridget and her most recent Spring finds. 
When No Rest For Bridget opened on Newbury Street a few years ago, it became my hidden gem. When people asked where that "super adorable romper" I was sporting was from, I would coyly respond, "Oh, this? It's from this new boutique downtown…" It was my secret – and I was proud of it. Five years later, the secret is out – and based on how many shoppers were in the store with me on Tuesday, Boston has caught on.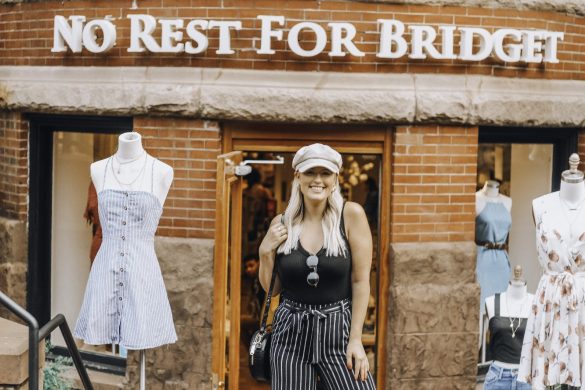 When I entered the store on Tuesday, I was greeted by the store manager – Christine. She was a total cali-girl (the store originated in Newport Beach) and so sweet. The first thing she showed me? No Rest for Bridget's new clothing line – Arrays. Everything from the line is super chic, affordable, and classic. I picked up a black jumpsuit from the line that I know I'll be living in.
I've always had a thing for small boutiques. It's like the owner has done all the digging for you and curated a selection of the best-of-the-best pieces. No Rest For Bridget fits that description perfectly. I know I'm going to want to grab every single thing off the rack – and luckily, since it's so affordable, I feel like I can.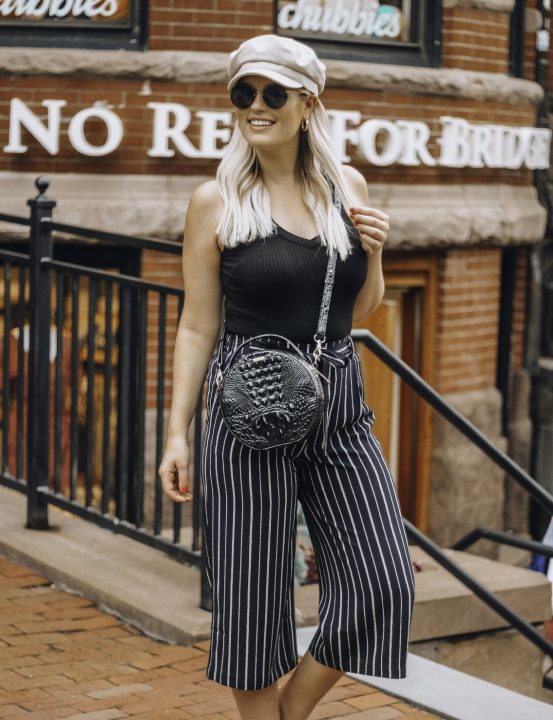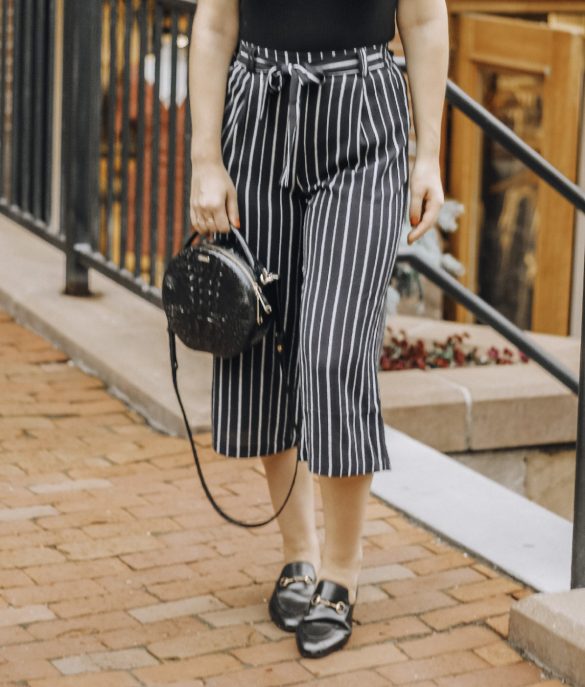 One of the other reasons I love it? Gifts. It's full of super giftable items, so if I'm ever in a pinch for a last-minute present, it's my go-to. Think succulents, candles, jewelry holders, face-masks, and more. All the stuff that makes you think "oh my gosh, that's adorable."
The store is located at 220 Newbury Street and I totally recommend everyone stops by. Like I said, my best-kept style secret is out, after all.