Modern artworks hit one of Boston's oldest streets
by Celina Colby
Through November 19, Newbury Street's The Shop hosts The Reynolds Gallery, a contemporary art mecca based in Richmond, Virginia. The diverse collection exhibited at 220 Newbury brings a taste of the avant-garde to old school Boston.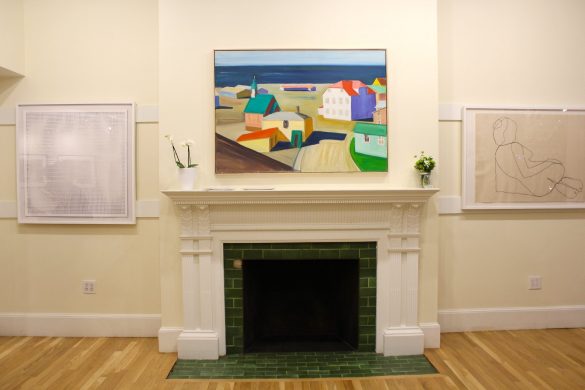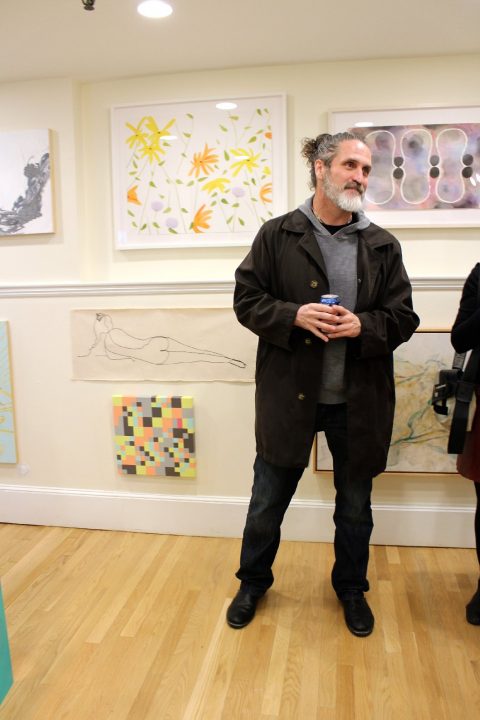 Reynolds Gallery was founded by Beverly Reynolds in 1977 and has been on the forefront of the Richmond contemporary art scene ever since. Reynolds's daughter Alice Livingston now runs the gallery with co-director Julia Monroe. The family legacy shines through in Livingston and Monroe's warm demeanors and exquisite artistic selections.
At the opening reception on Friday, November 10, guests were welcomed into the show with wine, beer, and hand-printed Reynolds Gallery totes. Artist Ron Johnson's work was a crowd favorite, and he attended the reception to discuss his creative process.
Johnson creates vibrant, abstract landscapes by pouring pigmented polyurethane over wood panels. He encourages viewers to dissect each layer of pigment individually, so as to see what he refer to as the "'archaeology" of the piece. A lover of all art forms, Johnson often names his pieces after the music he's listening during creation. He slyly admits that you can find Johnny Cash lyrics in some of his titles.
A centerpiece of the exhibition is an oil painting of Reykjavik but Icelandic artist Louisa Matthiasdottir. The bold, colorful rooftops of the country's capital city are immediately recognizable. Though the subject matter and shapes of Matthiasdottir's work are simple, the coloration displays her mastery of the oil medium.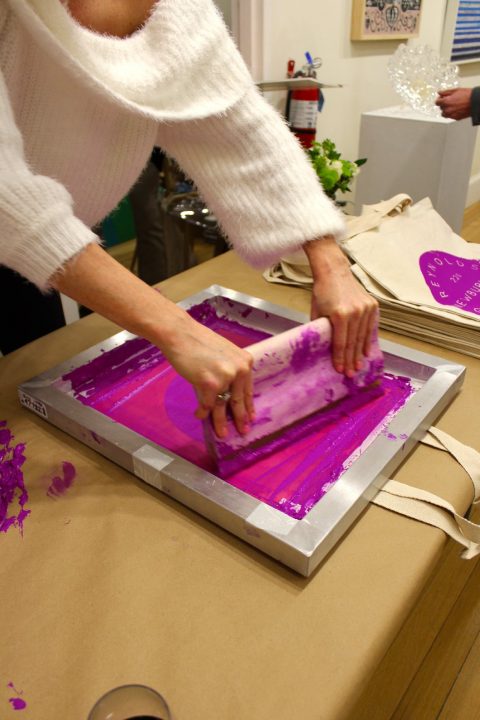 The gallery offers pieces for the abstract and representational lovers alike, and many of the works are at a reasonable $400 collecting point. If you're tired of the standard New England fare, Reynolds Gallery affords a glimpse into the diverse, vibrant contemporary art world.