Arche begins with the belief that Black and Brown do not go with everything. Every Arche Collection of shoes, boots and sandals are then offered in a myriad of colorations that correspond exactly to fashion enabling our customer to always look her best. All Arche shoes, boots and sandals feature 100% natural Latex cushioning for maximum durability, flexibility and unrelenting shock absorption. Supple water and scratch resistant Nubuck Leather repels the elements while creating a cozy and breathable home for the foot.
For 40 years, Arche has been assembling its designer shoes, boots, sandals and handbags by a team of crafts artisans in the Chateau Region of France not far from Paris. Every pair of Arche shoes are hand crafted to perfection with the goal of providing the absolutely best product possible. Arche brings you a rich and inviting color palette gathered from the latest fashion trends.
After much research into contours and shapes, Arche has devised shoes, boots and sandals that will provide you with hours and hours of comfort and well-being. Modern, simple, and durable; these timeless classics have made Arche a "trademark" of great style. Arche brings you the best in supple European leathers and the softest nubucks. Arche's unique care with the traditional tannery process allows these leathers to maintain their authentic look and feel.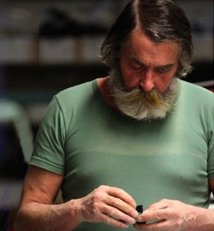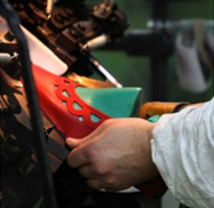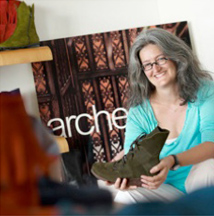 The art of walking
If you think too much, walk. If you can't think, walk. If you think poorly, walk some more. -Arche founder, Pierre-Robert Hèlaine