Health/Beauty • Aesop
Health/Beauty
Sun-Wed 11AM-7PM Thu-Sat 11AM-8PM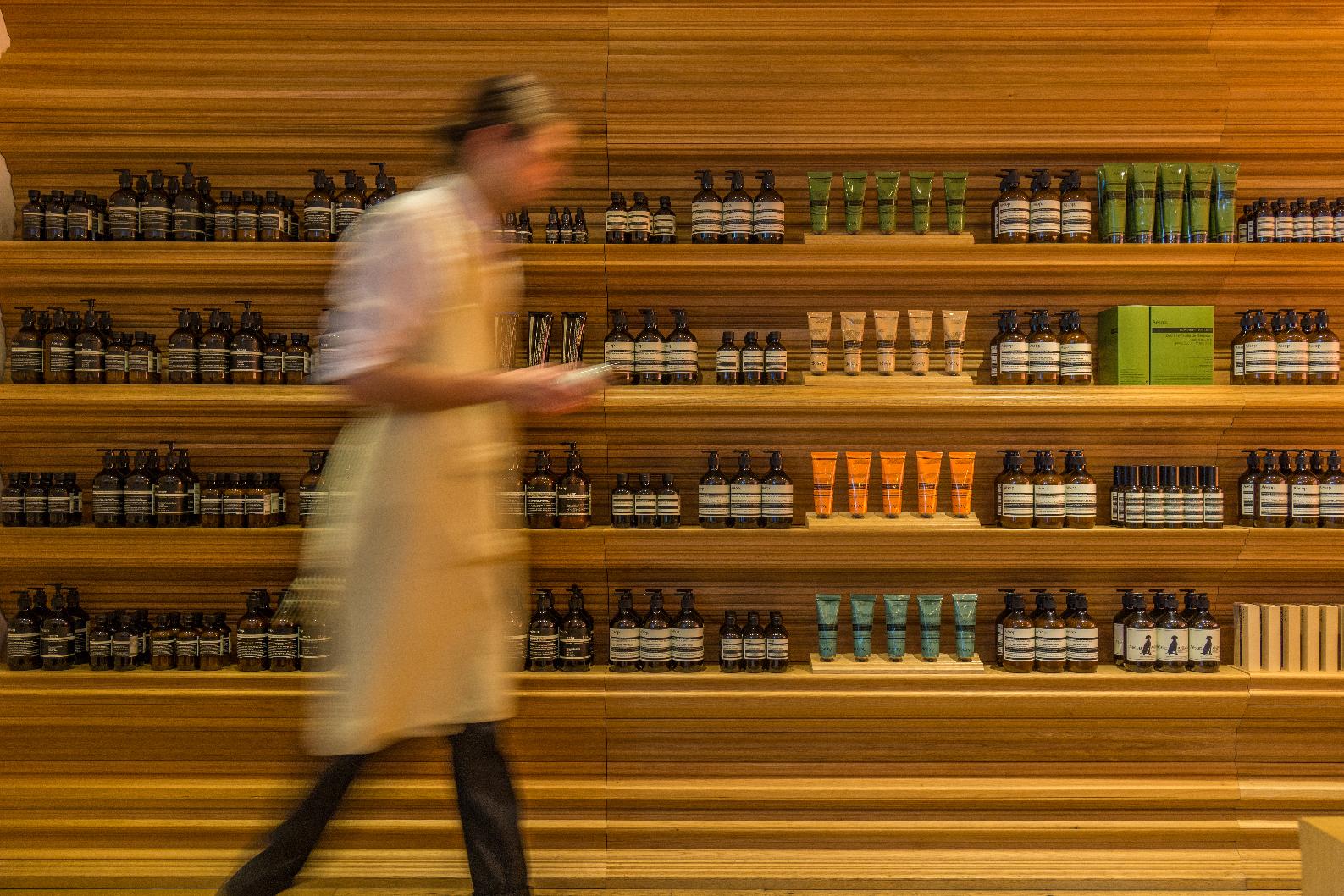 Aesop Newbury Street, our first Boston signature store, opened in October 2012.
Nineteenth-century planners fashioned this borough to be the 'ornament of the city', inspired and influenced by Haussmann's redesign of Paris. The impressive architectural legacy is richly reinterpreted in the store.
For the interior, William O'Brien Jr., Assistant Professor of Architecture at Boston's MIT School of Architecture, recast several design architectural elements deeply characteristic of the area. The space is dressed in a combination of new and reclaimed antique white oak – the former used for highly articulated display shelves, the latter for flooring. The ingeniously conceived shelving is formed through the accumulation of several different custom crown moldings – a shift from colonial ornamentation to contemporary functionality that defamiliarises and transforms, producing a rich and varied surface texture.
The entry stair presents a delicate balustrade of wrought iron bars topped by an ornamental white oak rail that effects a second form of defamiliarisation – here, as a tactile experience. As its profile twists on descent, the rail announces via the hand a gentle transition from the exterior bustle of Newbury Street to a calming and intimate environment that characterises the spirit of Aesop.
To enjoy what we deem the best of Boston, heed our Boston A – Z and Back Bay pocket guide.
"I look for what needs to be done. After all, that's how the universe designs itself."
R. Buckminster Fuller