We sent Maria of Blonde Meets City to test out Benefit Cosmetics' newest BAD gal BANG Mascara, which just launched on February 2nd. Care to learn more about this amazing product? Read her review below!
Working in Back Bay, I tend to walk up and down Newbury Street often to see what new shops, pop-ups or sales are happening. Just this week, I walked by a sign outside of Benefit Cosmetics, stating there was a surprise waiting inside. Intrigued, I walked in. What I discovered, was the debut of the brands newest product, BAD gal Bang Mascara.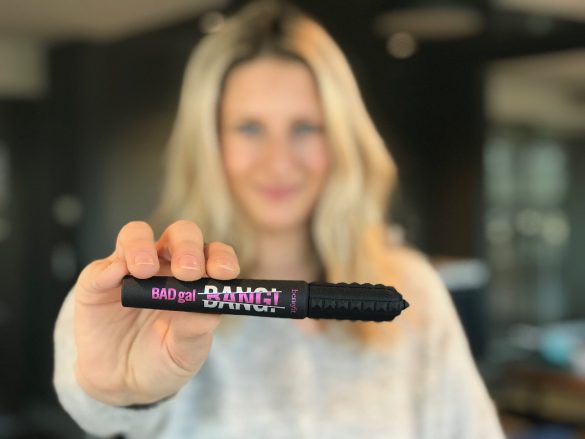 When I was in college, I was obsessed with the brand's original BAD gal mascara. As the years went on, and make-up technologies improved, I moved on to other brands. Up until I discovered this product, I was a huge fan of the ever popular Better Than Sex Mascara by Too Faced and BIG tease Mascara by Buxom (I typically used them together for a full look).
At first, I was apprehensive about trying a new product, however the staff was extremely knowledgeable and made me feel super comfortable. Benefit's new mascara lasts 36 hours and uses a gravity-defying formula to give your lashes massive volume without weighing them down AND gives you the ability to layer easily for bigger lashes without looking clumpy or uneven. The aero-particles, one of the lightest known materials used in astronaut spacesuits, and its slimpact brush make for THE perfect mascara.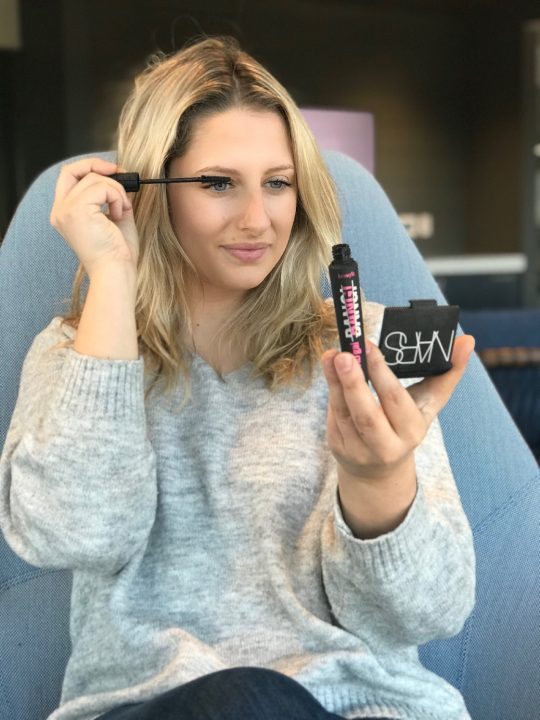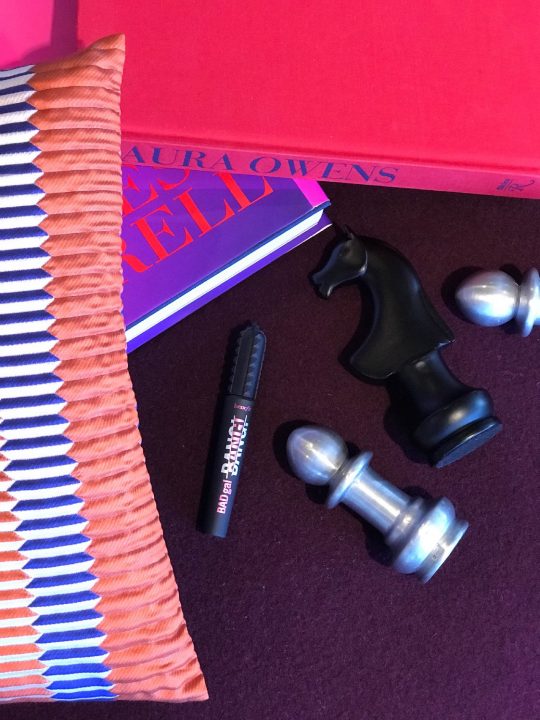 My favorite part about the product is that I no longer need to use two different mascaras to complete my look. In the past I was using one for length/to separate my lashes and the other for volume. With the slimpact brush, BAD gal BANG Mascara is the only thing I need!
Prior to my recent experience at Benefit, I did not know that they also offered waxing (eyebrow, bikini, body), tinting, spray tans, makeup application and more! I got my eyebrows waxed for the first time (I know, but I have blonde hair so didn't think I had to) and had a wonderful experience. The staff is super knowledgeable not to mention very friendly and accommodating. If I've convinced you to test out Benefit's products, I highly suggest stopping in their Newbury Street location. Make sure to ask for Katrina, she's the best!