After a year of renovations and improvements, 166 Newbury Street was transformed from a narrow, unnoticeable, outdated entry space to an inviting, upscale, easy accessible storefront. While staying true to its Back Bay roots, the brand new entrance features contemporary double glass doors with floor to ceiling display windows on either side. Polishing off the entrance are garden planters cascading down the staircase leading into the space. This historic restoration with a modern twist has doubled the retail frontage giving a desirable, bright new location to a Newbury Street veteran, Arche Shoes.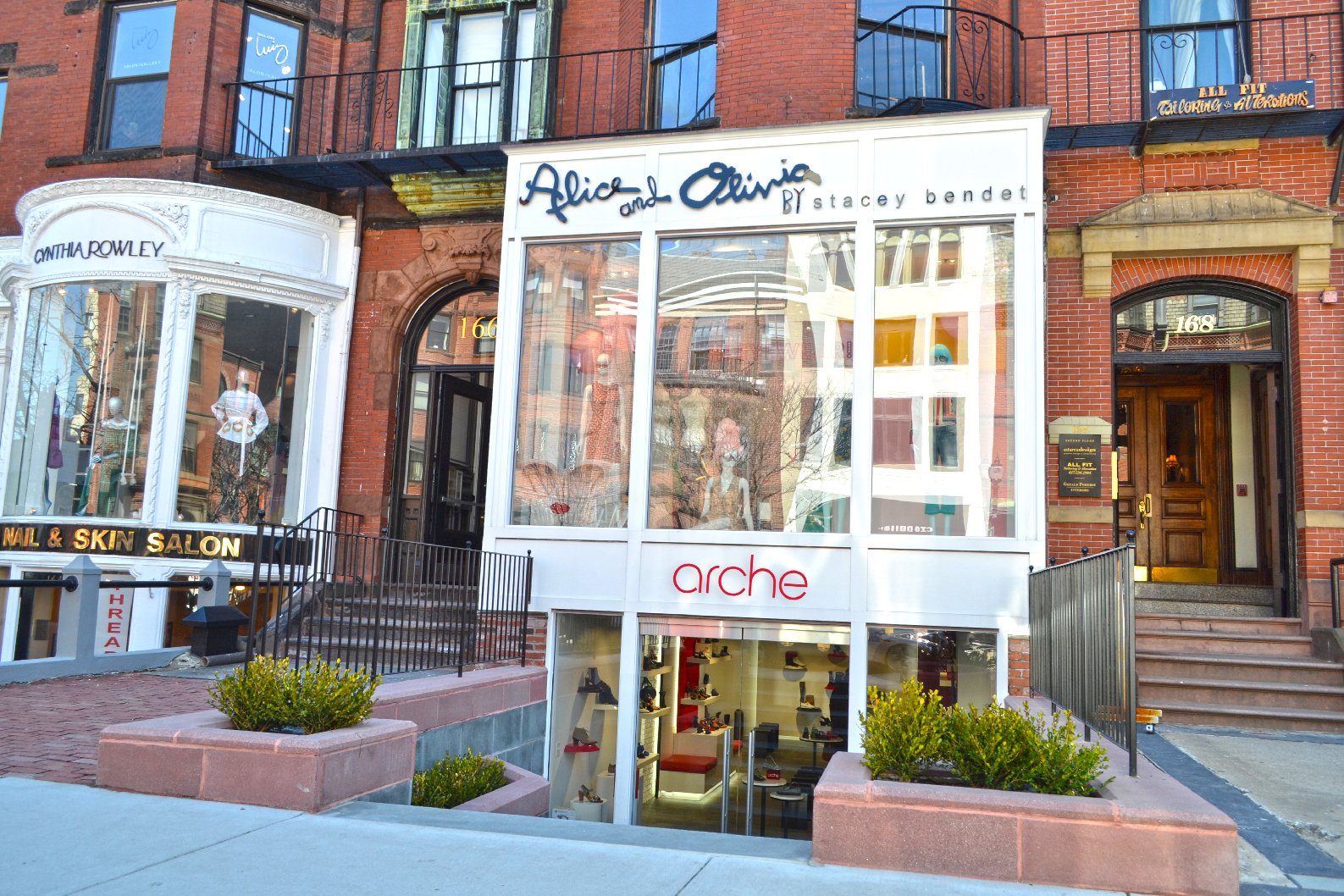 Arche Shoes is no stranger to Newbury Street, formerly located at 123 Newbury Street for the past 15 years. The brand-new state of the art location is a brilliant fit for the French shoe company, known for having chic design that makes all the difference. Arche Shoes and accessories designed especially for men and women who take style personally. The choices of colorful suede and luxurious leathers for shoes, boots, sandals, handbags and purses, provides a polished look for the modern day Arche woman.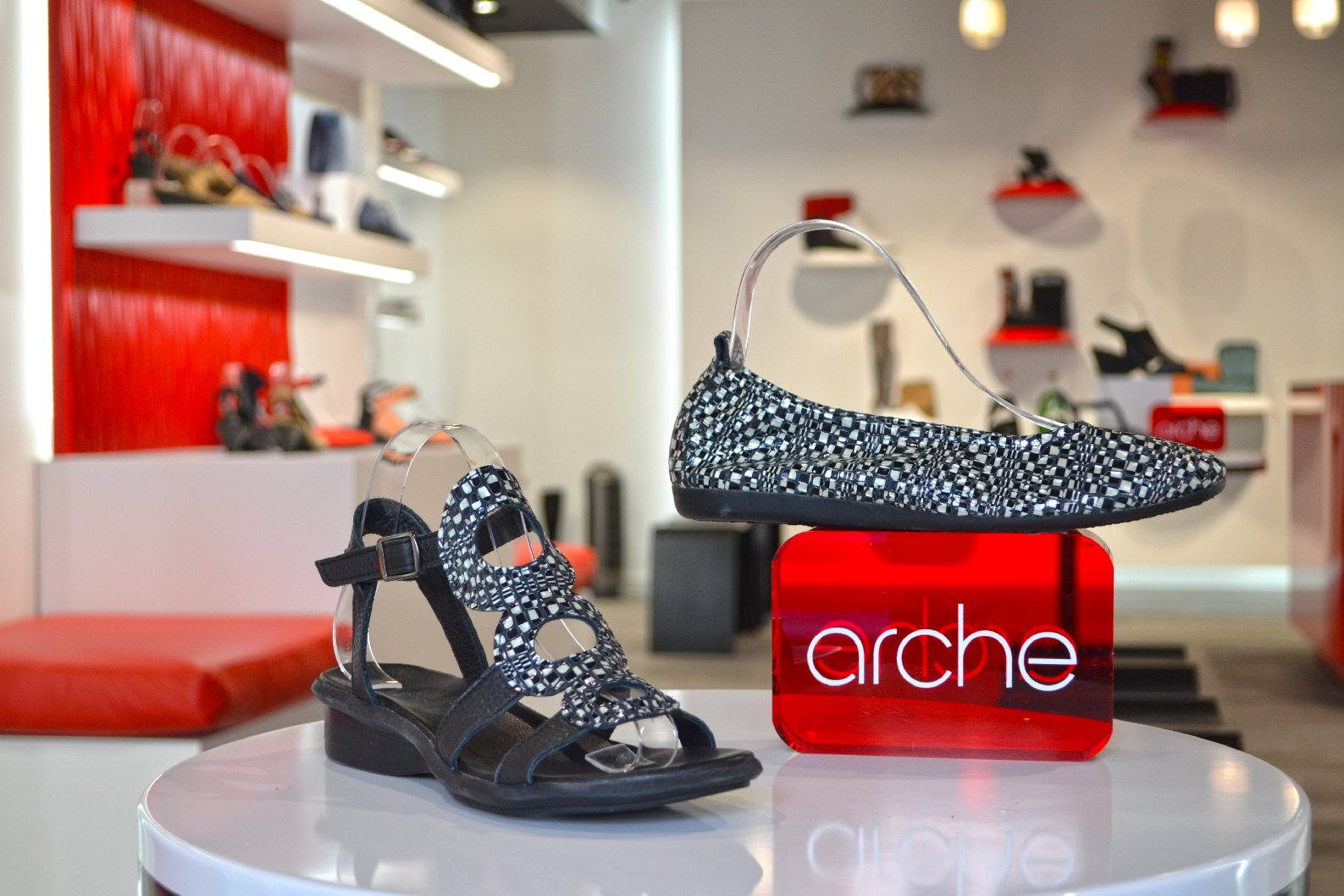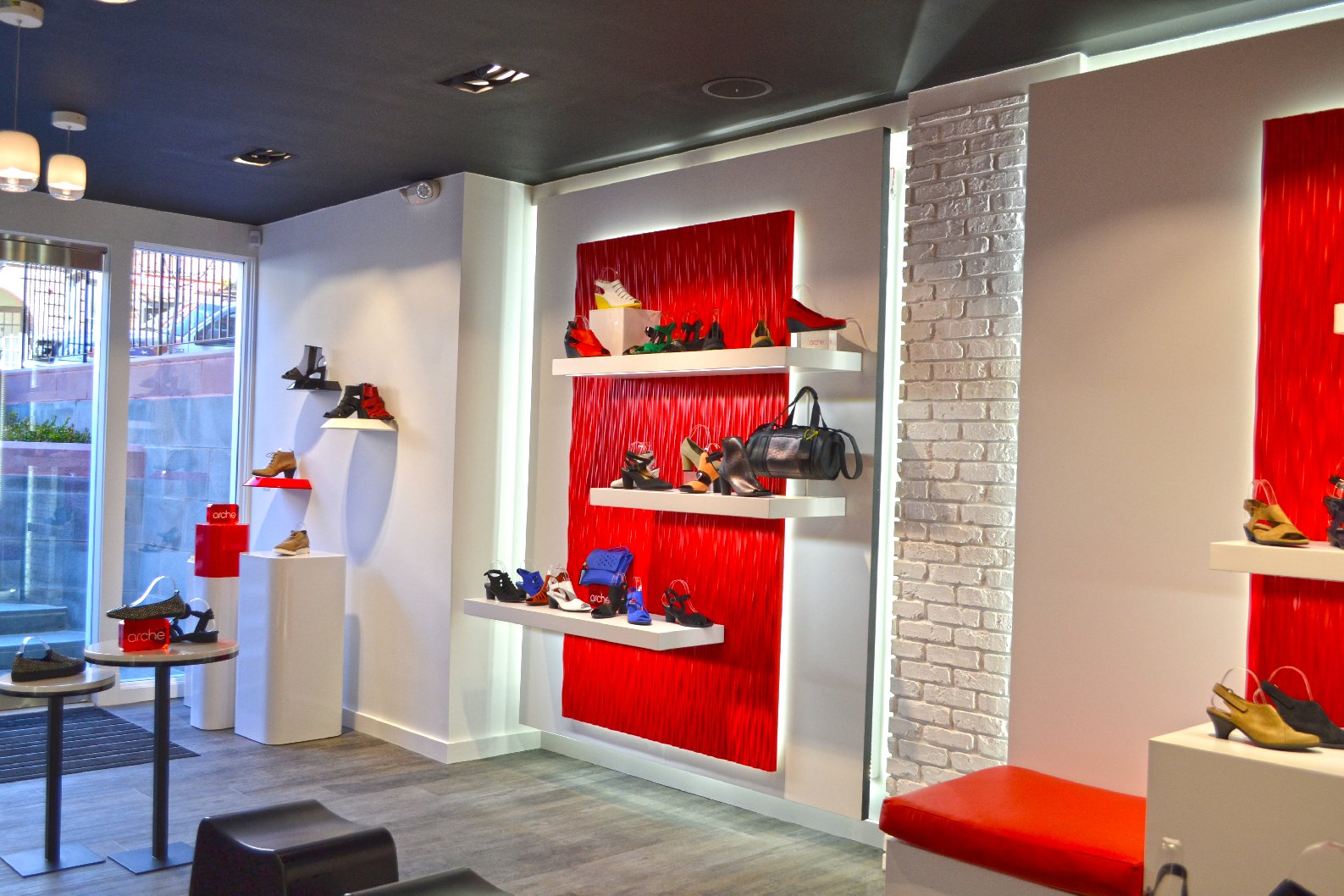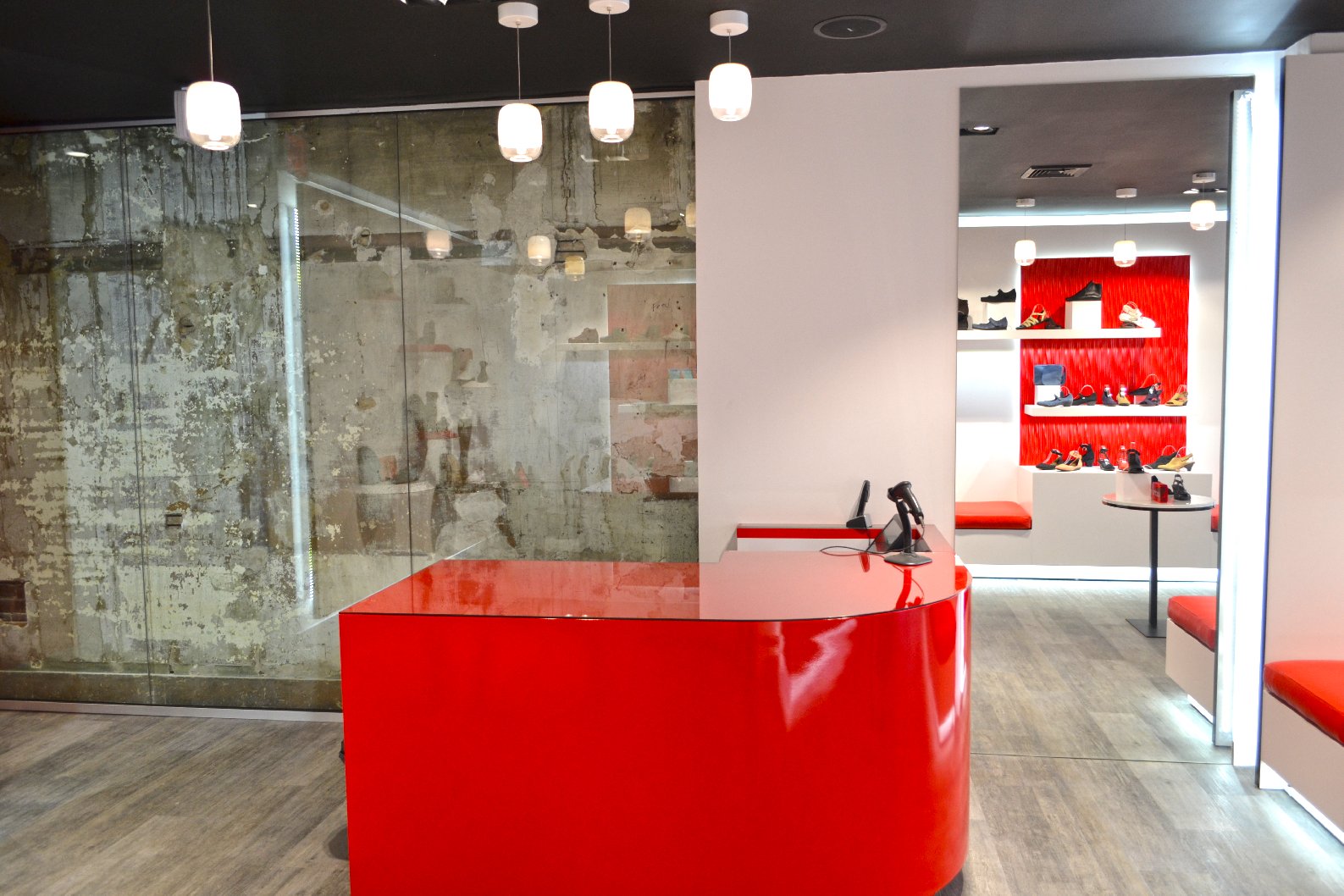 Since 1968, Arche has pursued its commitment to French expertise and know-how, taking infinite care with the finishing touches and details. Arche's secret to success for the past 40 years is that every pair of shoes are hand crafted to perfection, with the goal of providing the absolutely best product possible. After much research into contours and shapes, Arche has devised products that will provide you with hours and hours of comfort that will create a bounce in each step. Modern, simple, and durable; these timeless classics have made Arche a "trademark" of great style. Arche established a relationship of comfort and natural well-being with its customers in a world of fashion and beauty and will flourish in its new location at 166 Newbury Street.