Boston ladies: Do you dream of a fashionable clothing line that is flattering, comfortable, can be dressed up or down and is machine washable? Yes, that's right machine washable. If so, it's time that you meet Aella, Los Angeles -based brand who are perfecting the daily uniform for women who are on the go!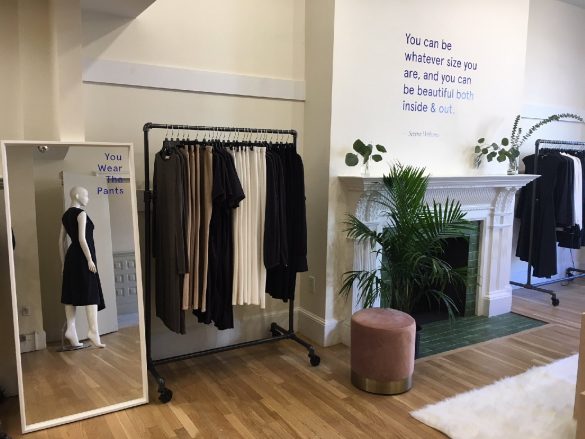 Just in time for the holiday shopping season, Aella is popping up this week at The Shop, located at 220 Newbury Street. When you go to visit the store you'll not only be greeted by their beautiful fashion line and chic décor, but you'll also be welcomed by founder & designer, Eunice Cho. She'll be there all week hosting private shopping appointments and styling sessions, so be sure to book your appointment for you and your friends today!
                                                                                              photo cred: @baddiedae
On Saturday December 2nd, the store will also be offering complimentary hemming & monogramming services from 12-6 pm! While you wait for your customization services to be completed, you can sit down and relax in their cozy seating area with a cup of their hot cider before heading back out to Newbury Street!