On the second floor in a beautiful, brightly lit space at 125 Newbury Street is the showroom and tailoring shop of Alan Rouleau Couture. As you enter the art deco inspired space, you will find yourself in a daze of charismatic patterns, eloquent fabrics, and luxurious silks. Truly passionate about his craft, Rouleau has been in business since 1987 and has been located on Newbury Street since 1991. Creating custom suits and shirts for 31 years, his business, has evolved into a high-end, luxury line.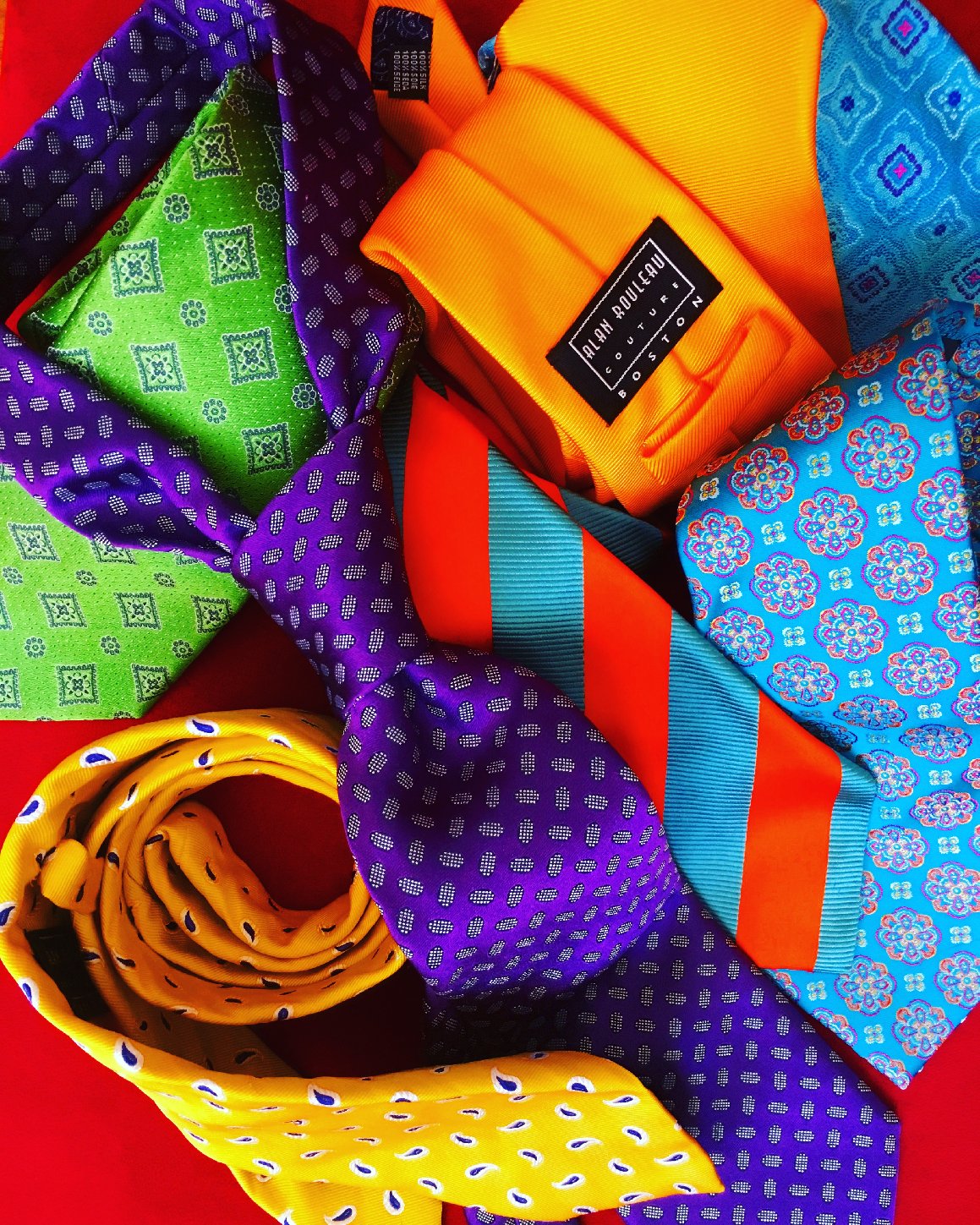 Specializing not only in custom suits, Alan has evolved his brand to include custom-made belts, boots, jewelry, cologne, and knit line. Finishing off the product inventory, his latest endeavors include a custom outerwear line, custom shoe line and custom jean line. All the pieces in his outerwear line are custom made in the U.S.A.  Fabrics and linings are all imported from England and Italy. Alan allows his customers to get creative with the lining of their outerwear, sportswear or suits, which can be catered to include their own personal style and preferences, such as a car collection, a pet or even their child's photographs. "No one else will ever have anything quite like this. If you can take a picture of it, we can make" Rouleau states.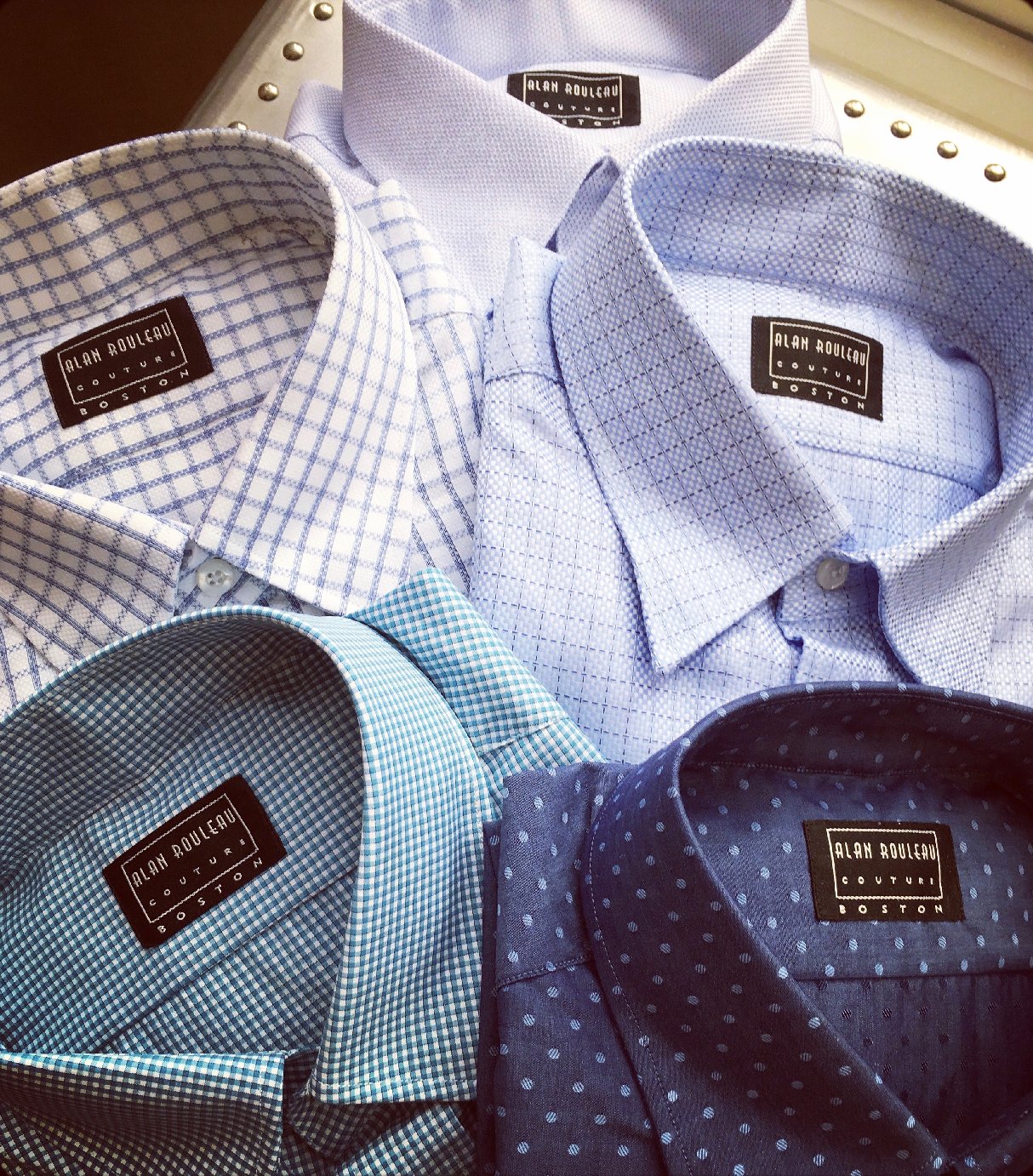 Up close and personal, all the finish-work on the garments are done in-house. Clients can walk to the back of the showroom and see the tailors hard at work on custom designs. Fascinated by such a successful and innovative company we sat down with the designer and businessman himself Alan Rouleau to learn a little more.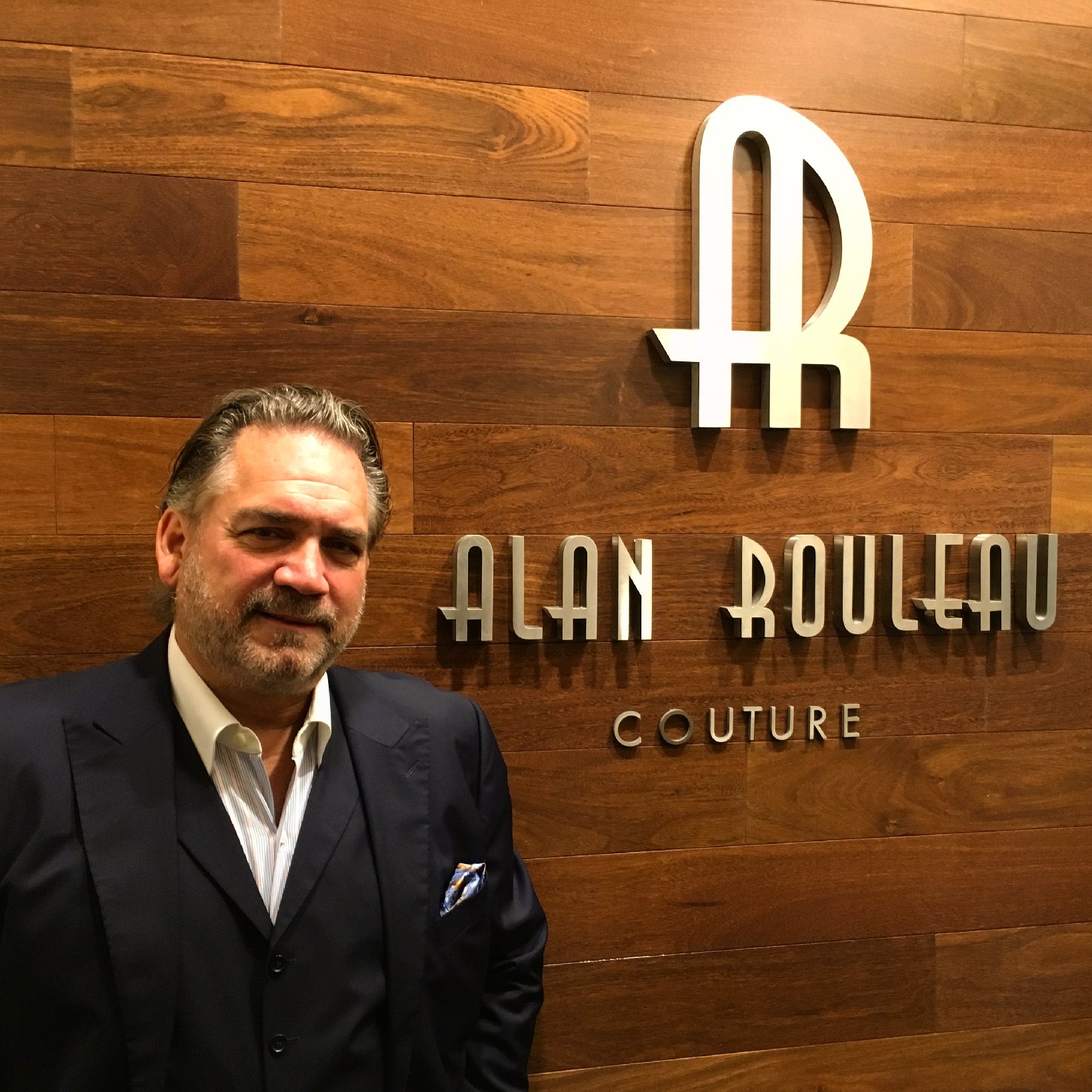 Tell us a little background on Alan Rouleau Couture?
I started as a Men's Accessories with a custom store in October of 1987. Then I opened a seasonal store on Nantucket in 1989.  In 1991 I closed the retail stores and opened up a custom clothing store at 91 Newbury Street.  Since then I have expanded my collection from suits and shirts to outerwear, leather coats, boots, shoes and jeans.  My custom clothing is done by appointment only and my alteration department is walk in.
What first inspired you to launch this business?
I was doing consulting work writing business plans for small business start-ups.  I had finished a business plan for a men's custom clothing store and the client didn't go forward with the plan. I was intrigued and I started the business myself. I became fascinated with the history of custom clothing and the process of cloth making.
What was your first product you designed and how have you used that to branch off into an entire line?
I designed custom suits and shirts for an investment banker in the financial district and then realized he could use other items such as custom knits, belts, ties and casual wear.
After being in business for over 31 years, clearly you are very passionate about your craft and the fashion industry, but what do you enjoy most about your business?
I consider myself a style guy rather than a fashion guy. I enjoy creating personal style for each client based on their profession, personality and appearance.
 What is next for Alan Rouleau Couture?
To become known as a lifestyle brand.